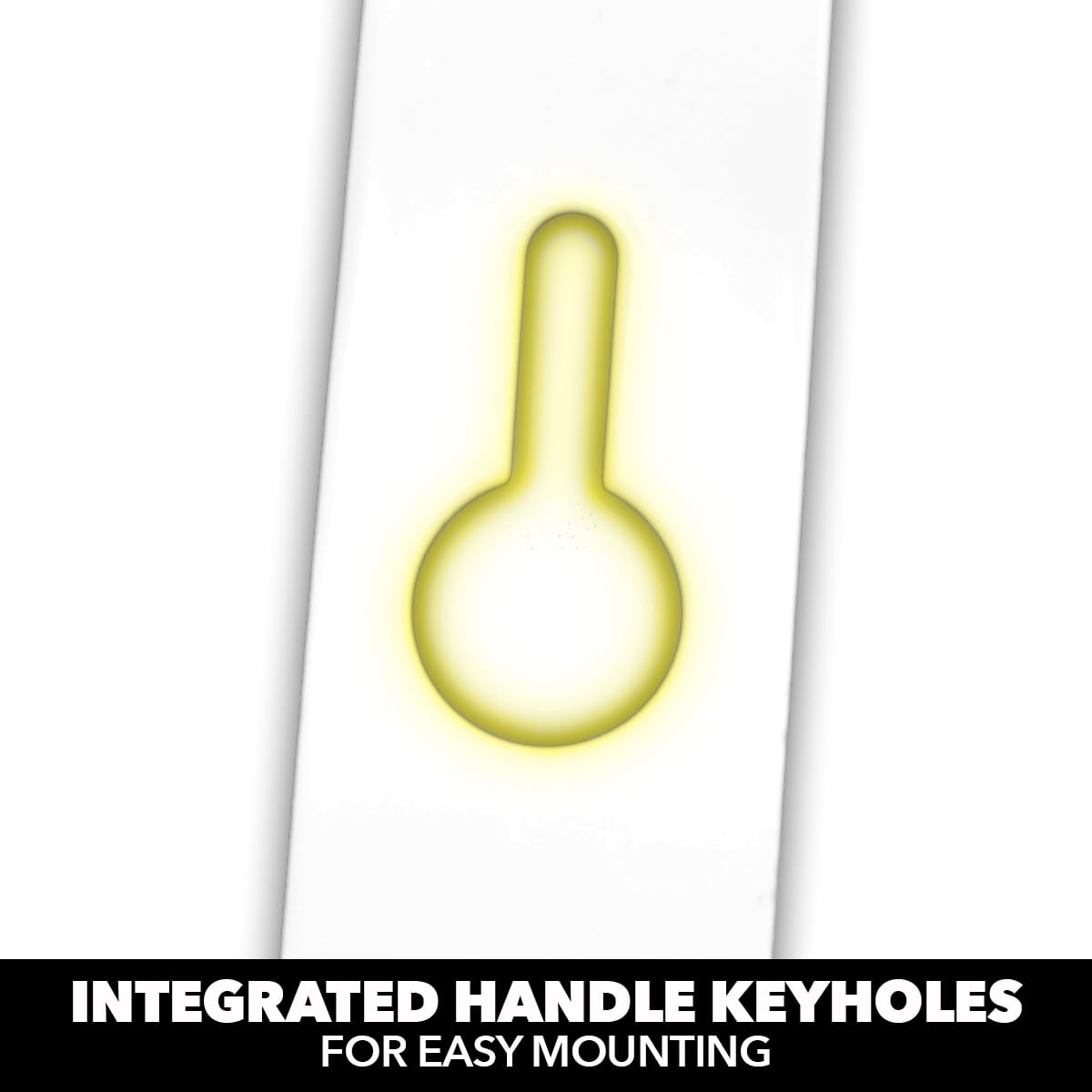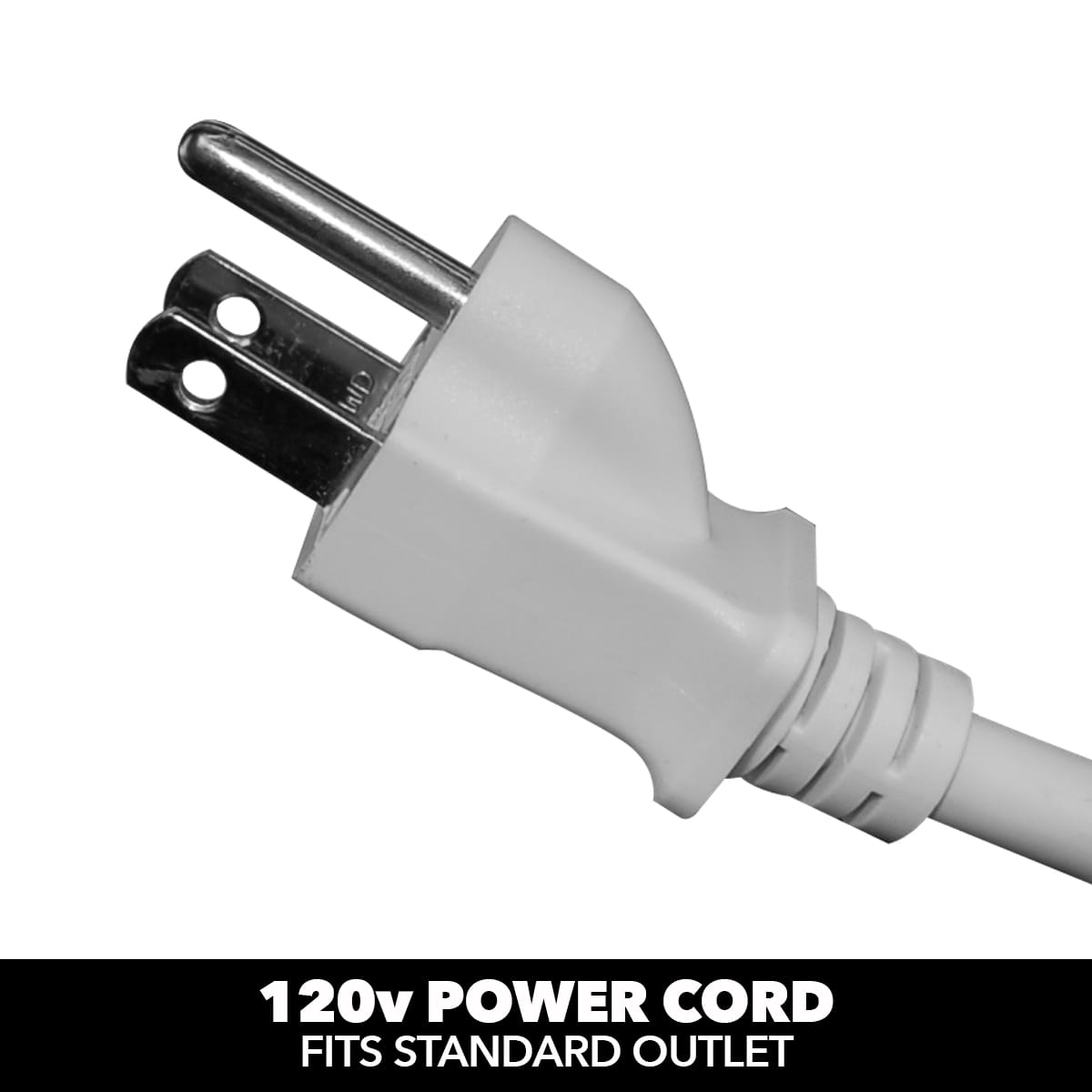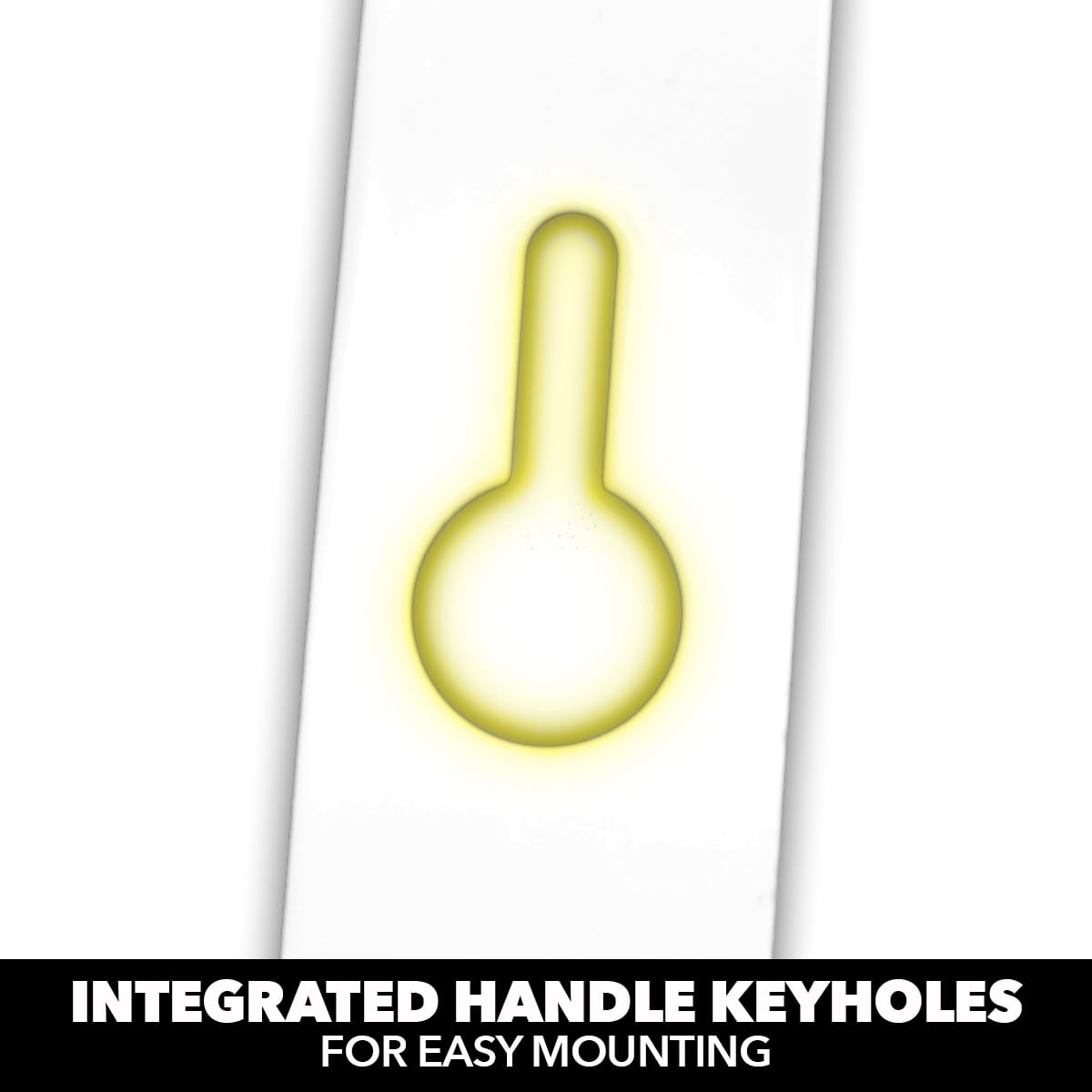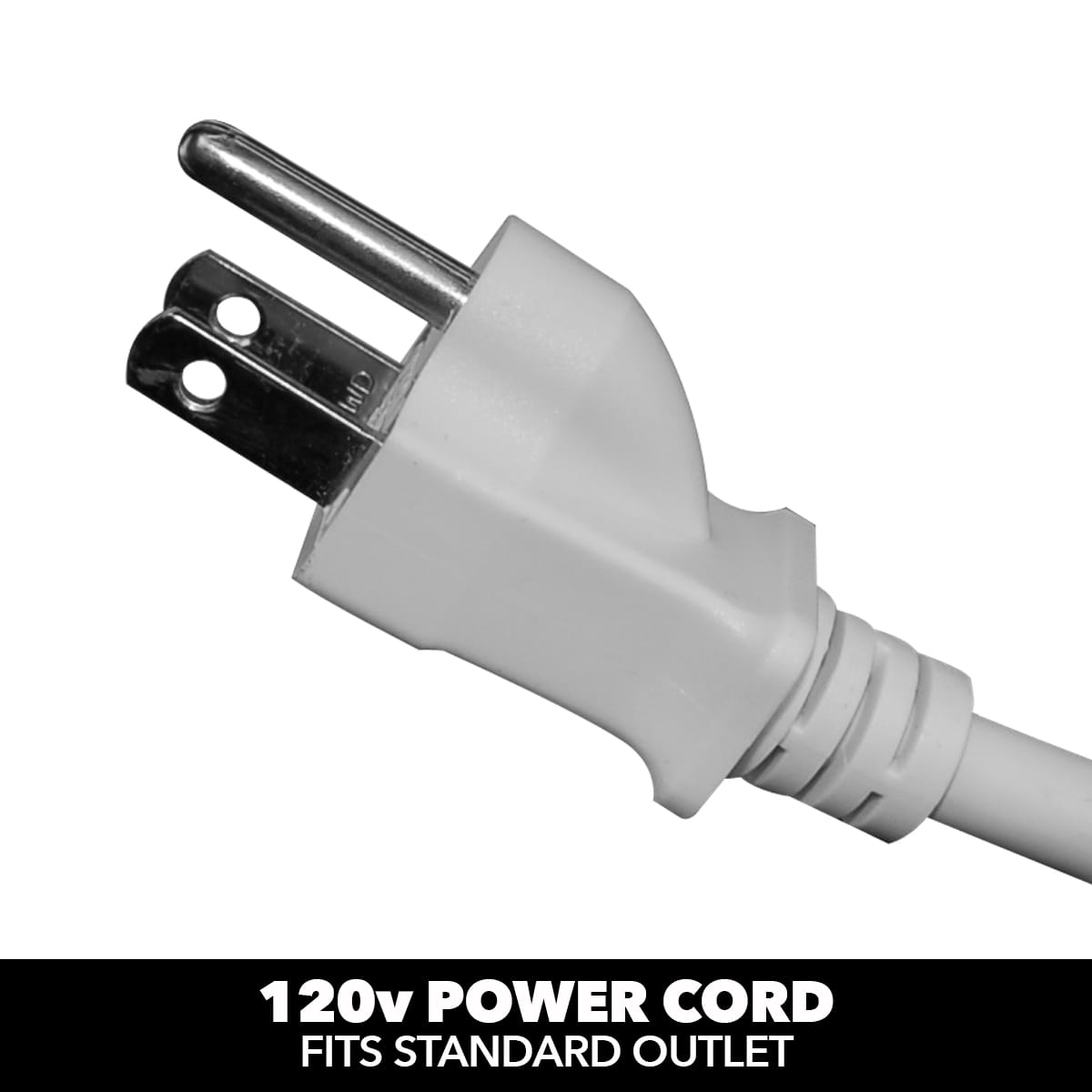 HTG Supply 250 Watt MH Grow Light
Tried and true, our 250 watt metal halide is used by growers across the country. Look no further for the the best "bang for your buck" you can find from a 250 Watt Metal Halide grow light. From the #1 line of grow lights in the USA, you've got to see what this 250 Watt Metal Halide can do for your plants veg growth to believe it. HTG Supply 250 Watt MH grow lights are preferred by thousands of indoor gardeners across the country for their rock-solid reliability and versatile design in addition to their economical price. A logical remote system configuration allows HTG ballasts to be located outside of the grow area to mitigate excess heat, and the unique split-cell housing keeps ballast components cooler for extended life and improved performance. HTG Supply grow light systems come complete with a specialty horticultural grow light bulb for maximum growth as well as a highly polished and textured aluminum reflector for uniform light spread over the garden.
Upgrade Our 250 Watt Metal Halide For Even Better Performance!
HTG Supply 250 watt metal halide grow lights can also be upgraded with a variety of great
MH bulbs
and reflectors or air-cooled hood models. Check out all of the options below and customize the system to fit your personal growing needs. Whatever options you choose, the system is ready-to-grow and plugs into a standard household 120v grounded outlet. Sow the seeds of success - grow with HTG Supply!
Overview
250 Watt Metal Halide Details
Customize your grow light to best fit your needs! Save big when you upgrade your reflector and bulb or bundle spare bulbs and accessories. Whatever options you choose, the system comes ready-to-grow and plugs into a standard household 120v grounded outlet. Sow the seeds of success – grow with HTG Supply!
250 Watt Metal Halide Ballast & Housing:
Dimensions: 9″ long x 4″ wide x 5.5″ tall
This premium HTG SUPPLY GROW LIGHT ballast and components are housed in an ULTRA-EFFICIENT OPEN AIR BALLAST HOUSING. Unlike other enclosures that house their ballasts inside a metal box – causing heat build up and lowering component life and performance – the HTG SUPPLY GROW LIGHT ballast housing incorporates an OPEN AIR type enclosure. The housing is actually built around the copper coil ballast allowing for the heat generated by the ballast to dissipate quickly and efficiently. The #1 killer of electrical components (like ignitors and capacitors) is excessive heat. Components such as the ignitor and capacitor are housed away from the ballast inside their own small enclosure thus keeping them cool and away from the heat generated by the ballast itself. This ballast enclosure design is time tested in industrial / commercial H.I.D. applications worldwide, but HTG SUPPLY GROW LIGHTS are the ONLY GROW LIGHTS to incorporate this intelligent, simple, and efficient design. The OPEN AIR design of the HTG SUPPLY GROW LIGHT keeps the components cooler than any other system on the market today! The remote ballast design is far superior to other designs found on eBay. Includes 10′ grounded power cord that plugs into a STANDARD HOUSEHOLD OUTLET!
Standard Reflector:
Reflector Measures Approx: 16″Long x 13″Wide x 6″Deep
This top of the line HORIZONTAL REFLECTOR is made from the HIGHEST QUALITY MATERIALS available! Specifically designed for growing plants, this reflector incorporates a steel socket/reflector bracket, 5kv Pulse Rated Mogul Base socket, and highly reflective polished aluminum reflector. The highly polished aluminum reflector has a mirror-like finish rated at 95% reflectivity for MAXIMUM LIGHT OUTPUT. This super reflective surface provides more raw light output than dimpled reflectors and is far superior in reflective qualities than cheap white painted reflectors which discolor over time. Polished Aluminum will NOT RUST, CHIP or CORRODE like inferior chrome reflectors do under the intense heat of a high intensity discharge (H.I.D.) bulb like the High Pressure Sodium (HPS) bulb that comes with this system. This reflector is built to last a lifetime and can easily be cleaned with common household window cleaner. Horizontal lamp configuration design allows for the greatest light coverage over the top of your garden area while providing the highest light intensity levels possible. It is widely recognized that the BEST design for horticultural reflectors is the HORIZONTAL REFLECTOR design incorporated with this reflector. The reflector comes with two heavy duty steel hangers to hang your reflector from, and a 10′ cord from the reflector to the ballast housing.
Standard 250 Watt MH Bulb:
HIGH OUTPUT 250 watt Metal Halide bulb is rated at 23,000 lumens! Standard 250 MH bulbs emit less than 22,000 lumens. Life expectancy is 20,000 hours. 4100 Kelvin Temp = Super Bright White Spectrum. Great for ALL STAGES of PLANT GROWTH ! Metal Halide lamps can be used as the primary light source to grow plants from start to finish. This 250 Watt Metal Halide Lamp produces a strong output of the blue spectrum, which will promote strong vegetative plant growth. This blue spectrum is needed by plants for rapid green growth. If you are growing leafy plants such as lettuce or herbs then a Metal Halide bulb is an excellent choice.  Metal Halide bulbs are perfect for vegetative stage grow rooms, growing green plants, Mother Plants, seedlings, or cuttings.
WARRANTY:
Warranty for our 250 watt MH grow light system is 2 years on the ballast and components and 1 year for the bulb. Remember, this is simply the warranty. This system should provide ten, even twenty or more years of reliable service.
Reviews
Only logged in customers who have purchased this product may leave a review.
Related Recommended Products