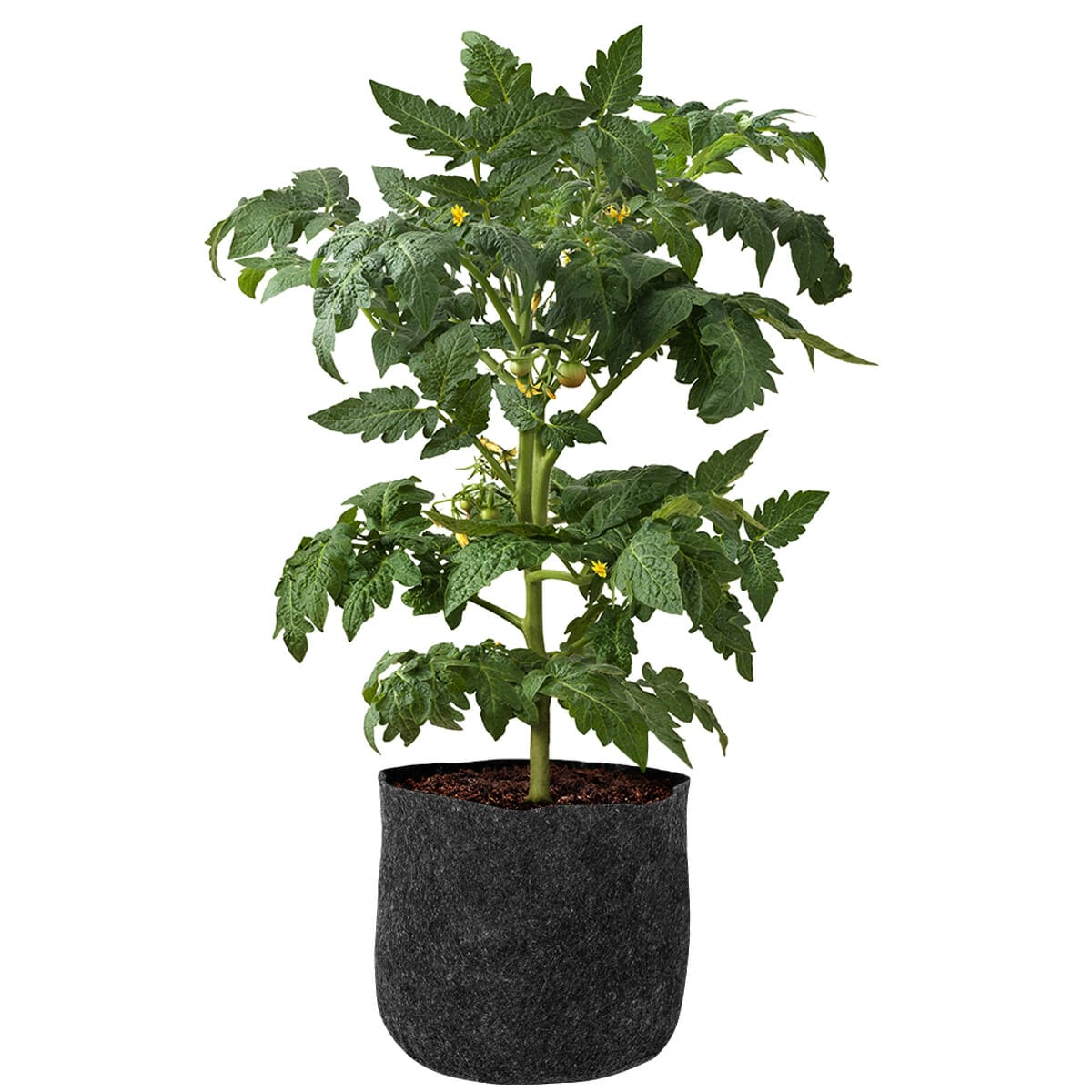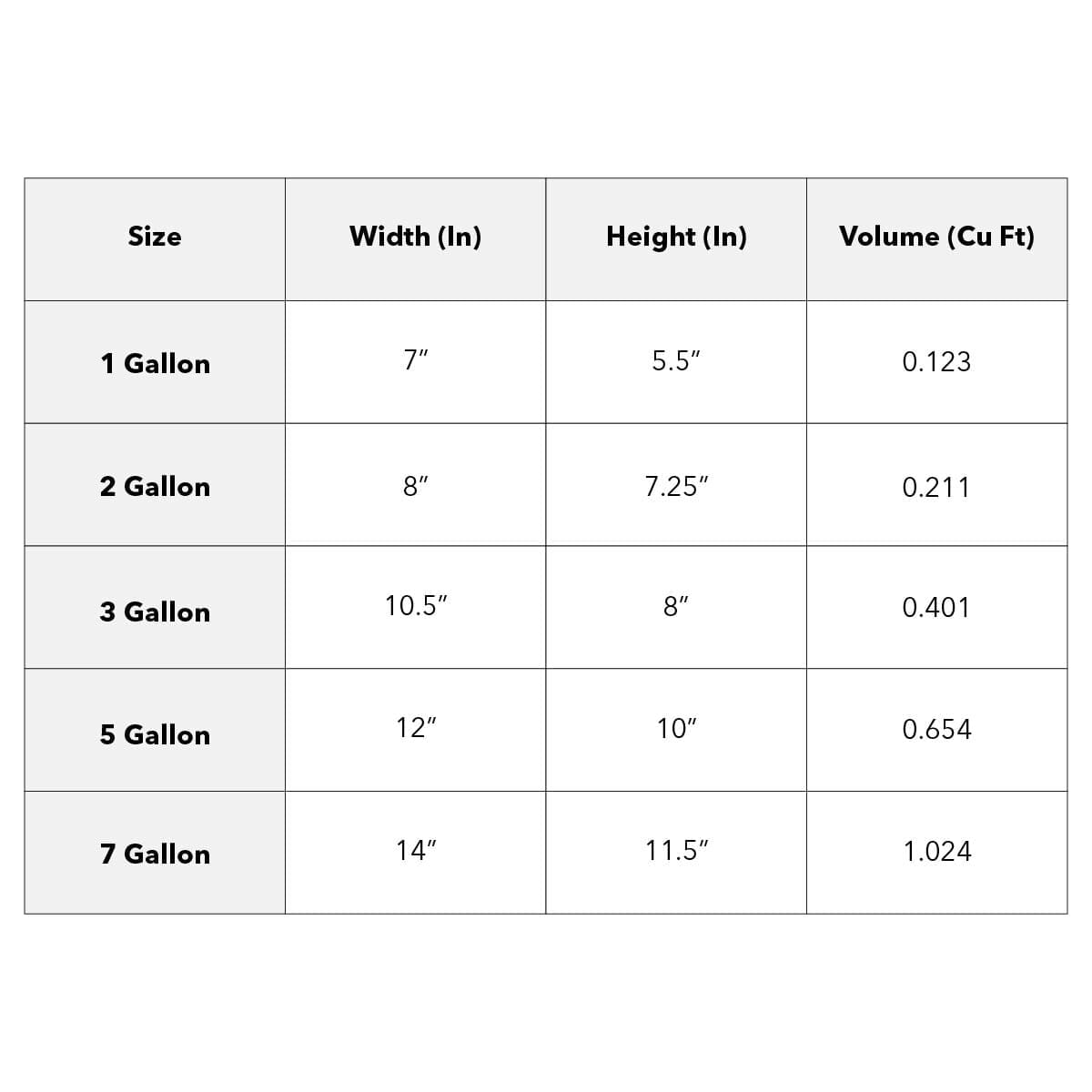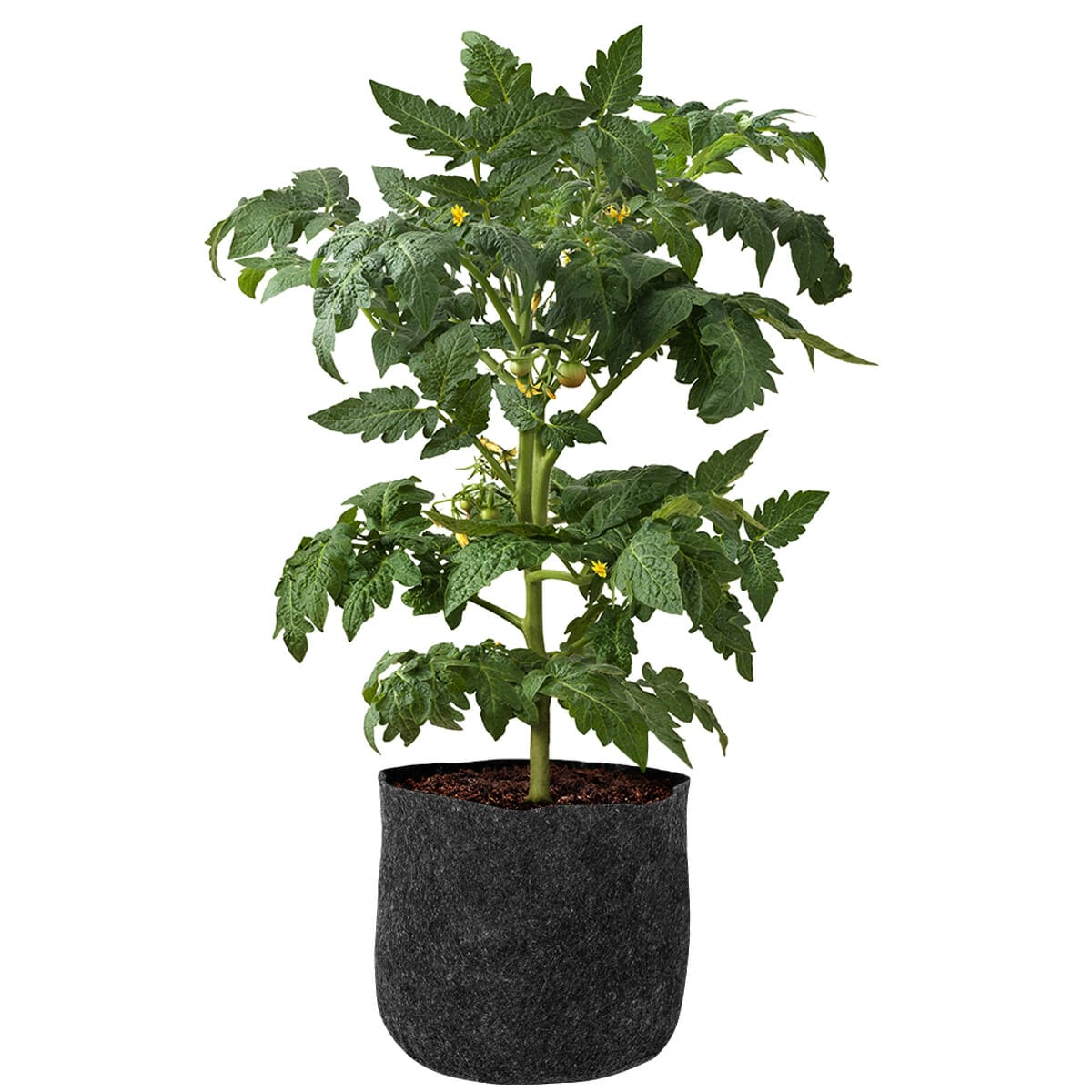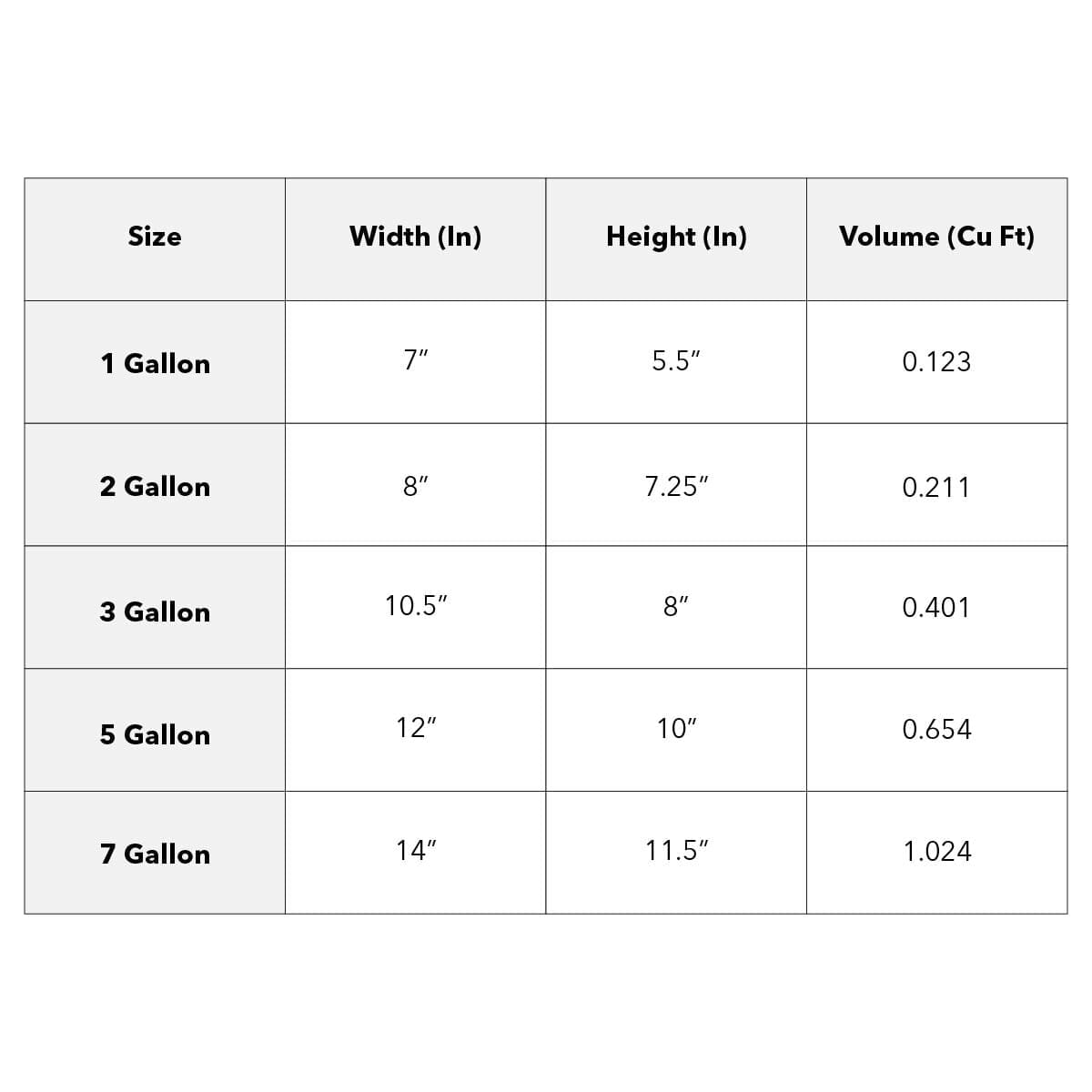 HTG Supply FeltPots – 5 Gallon | 5-Packs
Our economical FeltPots give you the benefits of root aeration and superior drainage while coming at the low cost of your standard plastic pot. Constructed with high-quality 150-gram felt woven material, the breathable fabric air prunes your plant's roots to encourage healthy and quicker root growth. The FeltPot is intended to be disposable after a single use, but the durable construction allows for multiple uses.
Size: 5 Gallon
Dimensions: 12" x 10"
Material: 150-gram felt
Overview
HTG Supply Disposable FeltPots
An economical alternative to our Phat Sacks while still giving your plants superior air-pruning root growth. FeltPots are single-use aeration containers constructed with 150-gram felt woven material intended for indoor growing applications. The permeable material exposes the plant's roots to more oxygen than your typical plastic and clay pots. This leads to better soil aeration and proper drainage of water, all of which will improve the health and growth of your plant's root system and prevent issues such as circling and root-binding.
Features:
Comes in packs of 5 through 100 in the following sizes: 1, 2, 3, 5, and 7 gallon
Flexible and lightweight – easy to transport on the go.
Breathable fabric allows air to permeate the root zone
Prevents the plant's roots from root-binding
Designed for single use, but durable enough for potential reuse.
150-gram fabric weight
Sizing Guide:
Reviews
Only logged in customers who have purchased this product may leave a review.
Related Recommended Products