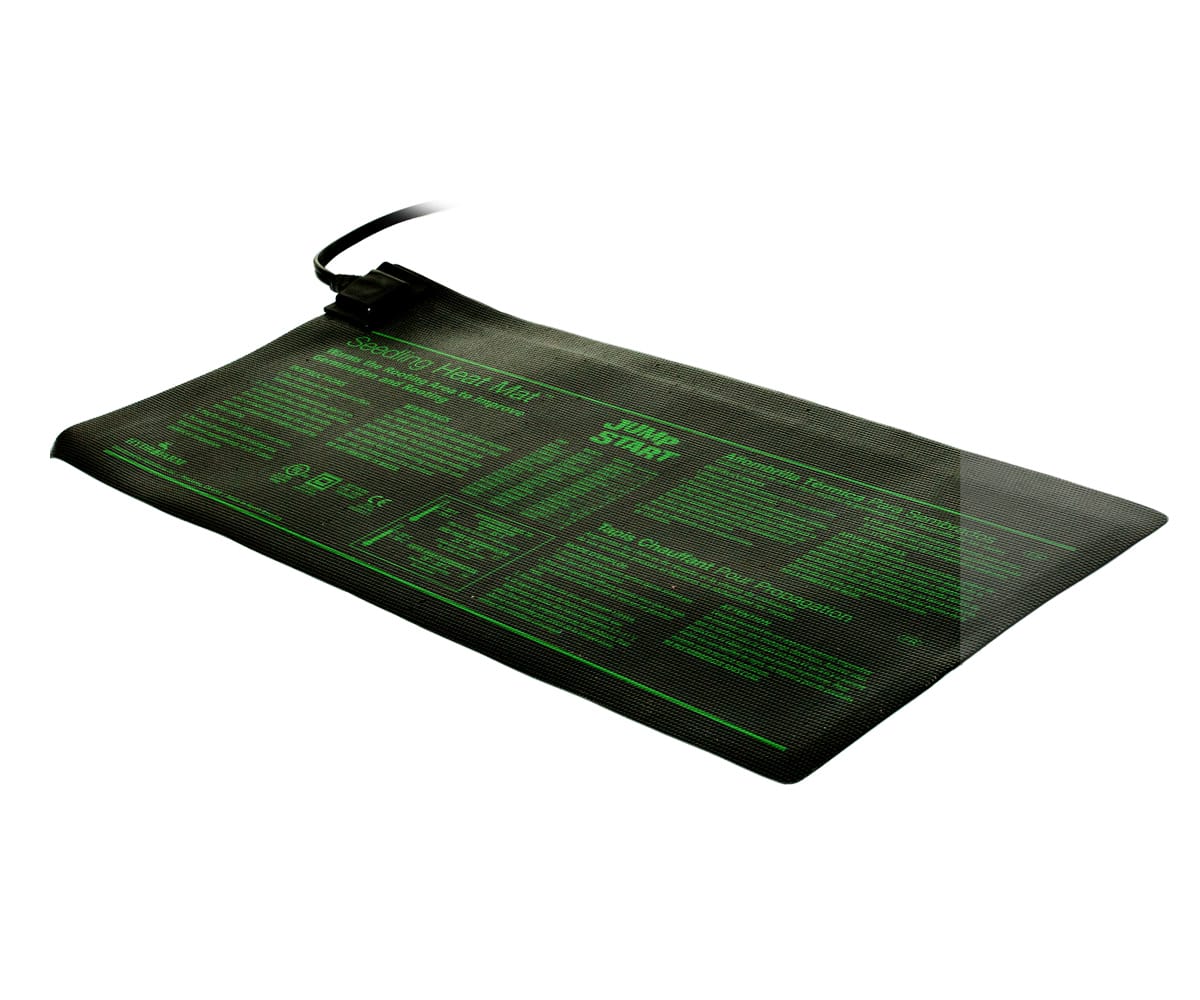 Hydrofarm Seedling Heat Mat – 9″ x 19.5″
Hydrofarm's Seedling Heat Mat that is a necessary tool for growers working with cuttings or seedlings. The Seedling Heat Mat by Hydrofarm is waterproof, and can maintain an ambient temperature of 10 to 20 degrees over room temperature for optimal germination.
8.875" x 19.5", 17w
6 foot power cord
Information conveniently printed on mat
Out of stock
Overview
Re-engineered for better performance and greater durability! The new, stronger heating wire and thicker multi-layer construction offer more uniform heating and the durability to withstand rugged greenhouse environments.
Features:
Increases success of seedlings and cuttings
Warms root area 10-20°F over ambient temperature to improve germination
Lighting, watering, and planting information printed on mat
Waterproof construction
6 foot power cord
The only UL-listed seedling heat mats on the market!
50% thicker construction
Reviews
Only logged in customers who have purchased this product may leave a review.
Related Recommended Products