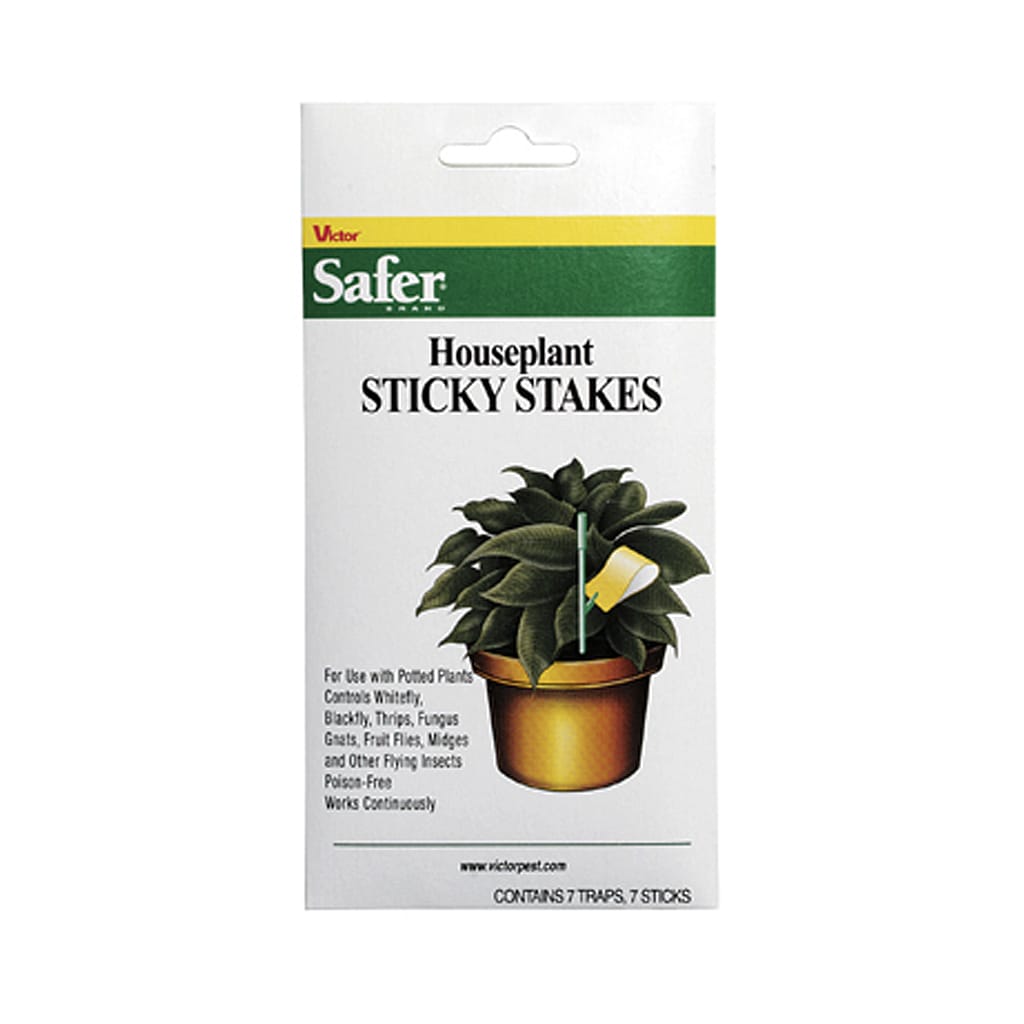 Safer Houseplant Sticky Stakes – 7 Pack
Safer Brand Houseplant Sticky Stakes® are great tools for early detection of flying insect infestations. Insects are attracted to the bright yellow color and then get caught on the surface. The stakes conveniently fold to stick in the soil and can even hang from the plant itself. To clean up, simply wrap the stake in paper and throw away. A safe, mess-free way to take care of houseplant pests. Seven strips per pack.
The yellow color of the trap, as well as the glue, will attract the insects.
Shake the plant gently and insects hidden on the leaves will fly to the traps.
Quantity: 7 sticky stakes
Only 5 left in stock
Overview
An insect infestation that has targeted your houseplants can be a sticky situation. Whiteflies, blackflies and, midges are just a few of the many insects that can inflict plenty of damage on your plants in a short period of time. Using a chemical pesticide is one way to deal with the problem, but that requires applying toxic materials in or around your home that could be hazardous to children or pets. Safer® Brand Houseplant Sticky Stakes can provide an effective, alternative to synthetic pesticides.
Safer® Brand Houseplant Sticky Stakes are ideal for use indoors or outdoors in potted plants. Our sticky stakes for houseplants are an economical and convenient solution to the annoyances of whiteflies, fungus gnats, blackflies, thrips, fruit flies, midges and other flying insects. These houseplant sticky stakes contain no pesticides and are fully disposable.
Reviews
Only logged in customers who have purchased this product may leave a review.
Related Recommended Products