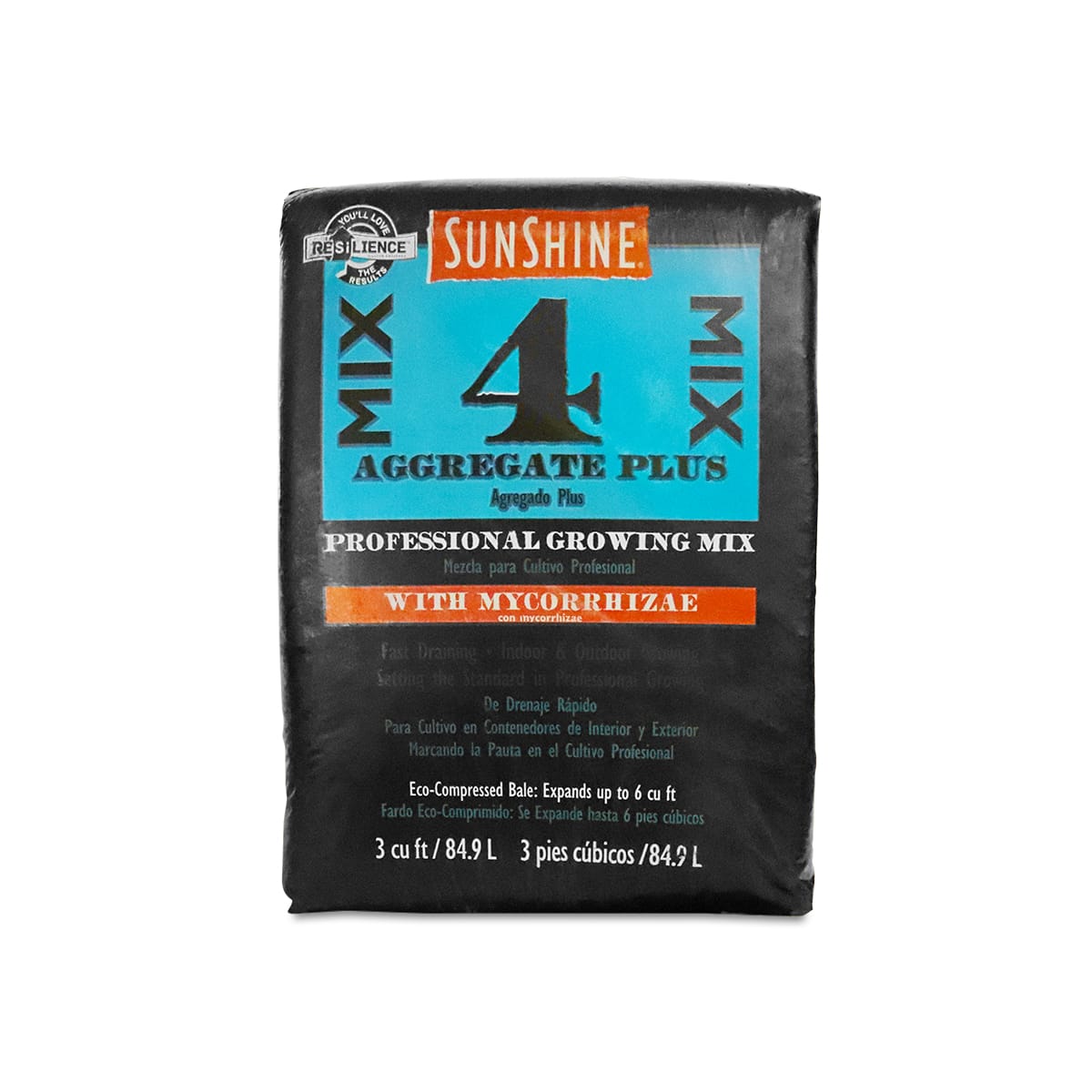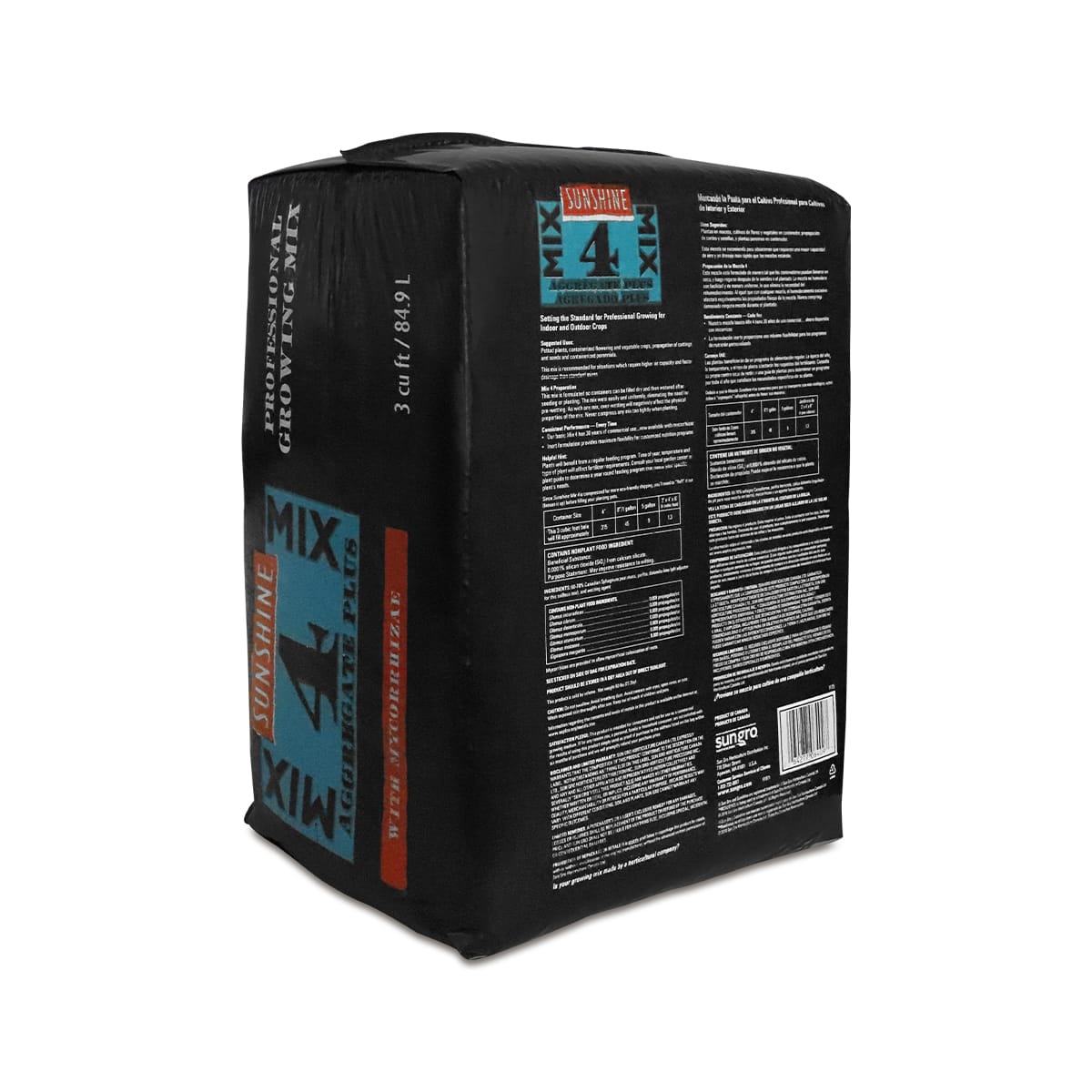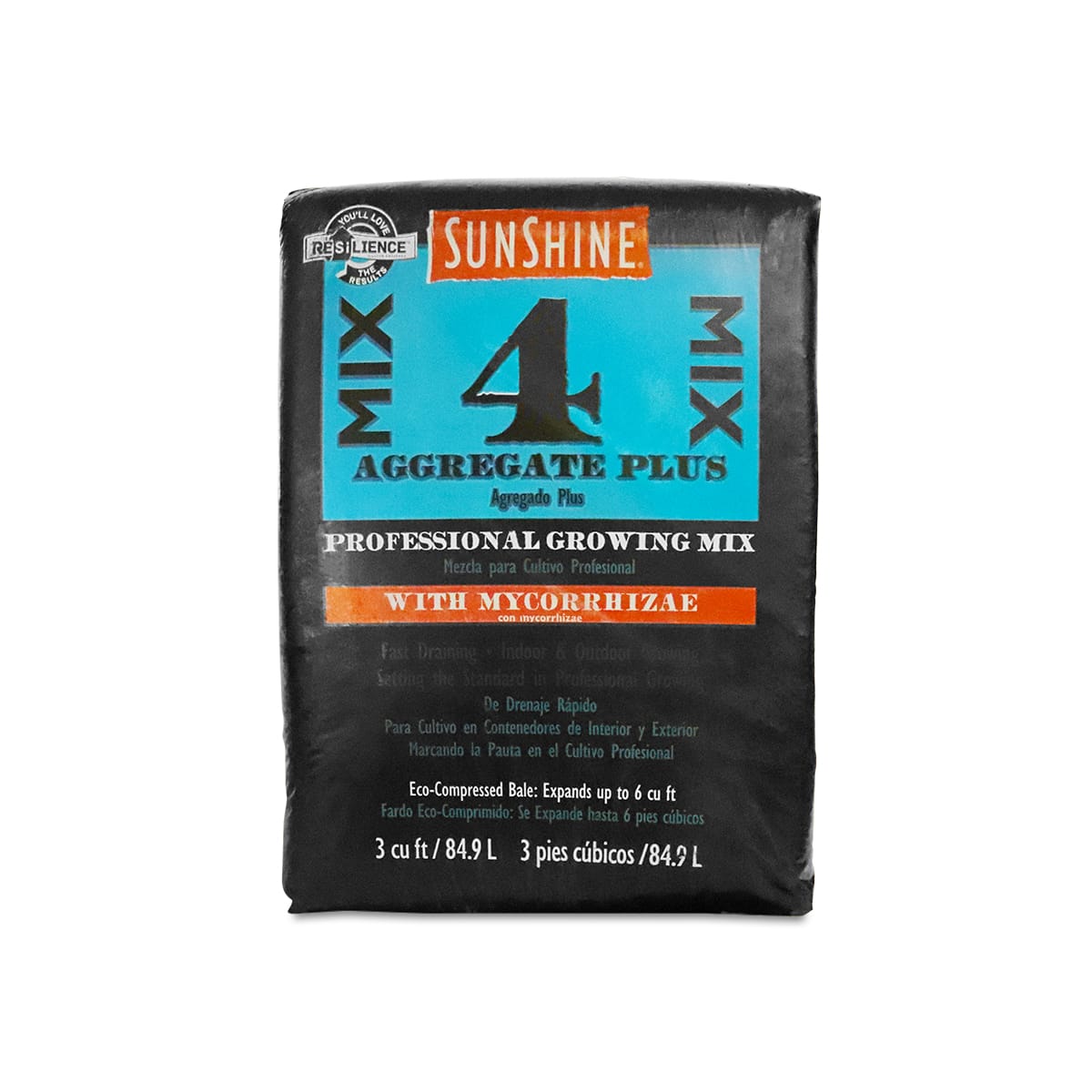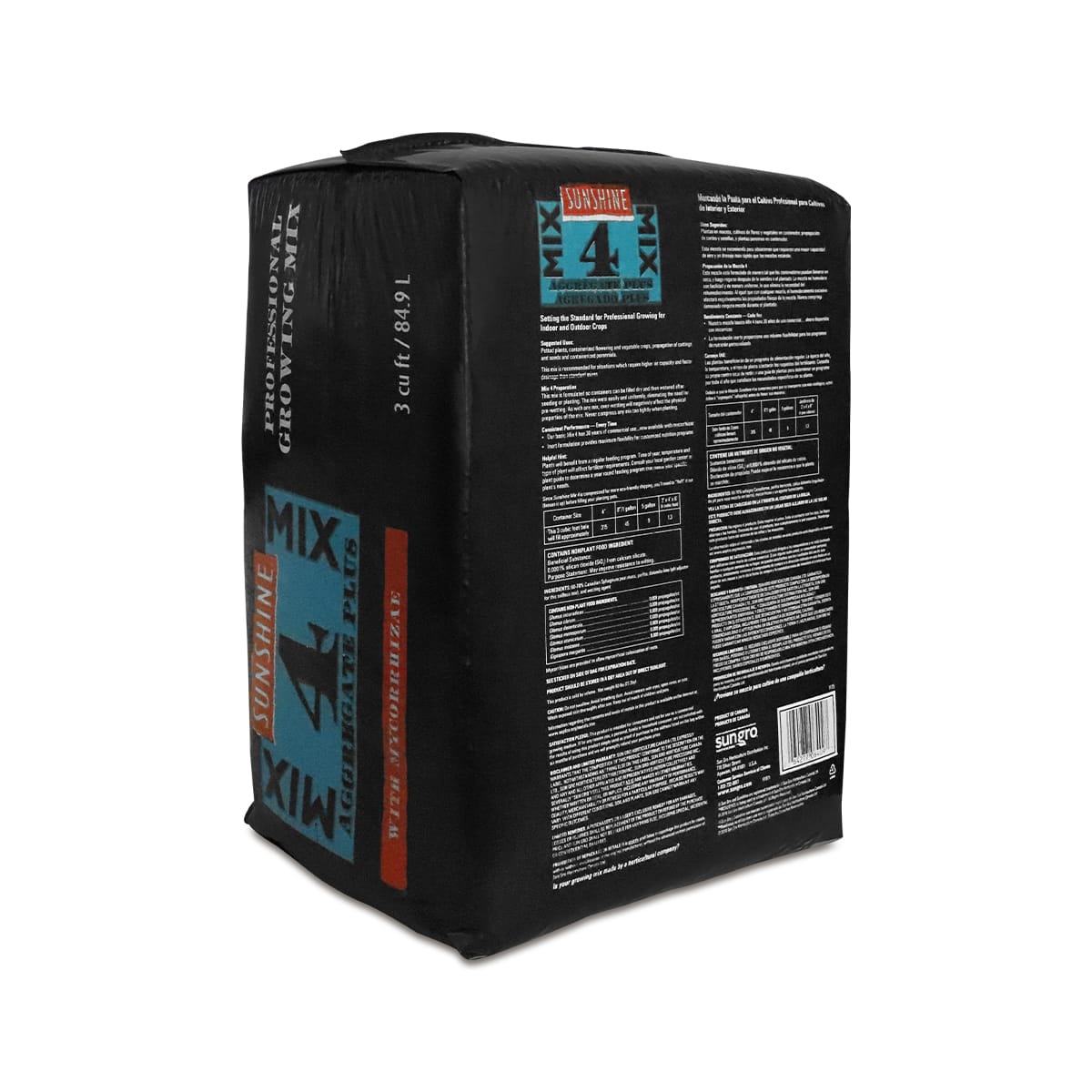 Aggregate Mix4 w/myco 3.0cuft
Sunshine Mix #4 Aggregate Plus Mycorrhizae is a professional grade potting mix formulated to provide high air capacity, fast drainage, and the benefits of soil biology. Its Canadian Sphagnum peat base is blended with premium soil amendments including coarse perlite, 7 mycorrhizae species and Sun Gro's proprietary RESiLIENCE silicon amendment. Use Advanced Mix #4 with any grow container for outstanding growth and yields.
Expands to 6 cubic feet!
Ingredients: Canadian Sphagnum peat moss, perlite, dolomite lime, proprietary blend of endomycorrhizae, wetting agent and RESiLENCE
In stock
Overview
Sunshine Mix #4 Aggregate Plus Mycorrhizae – 3 Cubic Feet
Sunshine Mix #4 products are professional, all-purpose growing mixes for all types of container crops. These specialty performance mixes are designed for controlled-environment crops that need increased drainage. They are idea for growing plants in a wide variety of container sizes, from small cell packs to large pots and fabric containers. Sunshine Mix #4 mixes are also ideal for cutting propagation.
Mix #4 Aggregate Plus Mycorrhizae Benefits:
• For indoor growing
• Contains horticultural grade perlite for greater porosity
• Classic Mix #4 boosted with Sun Gro's proprietary seven nycorrhizae species
• Contains RESiLIENCE, Sun Gro's silicon-enriched amendment, may enhance plant growth, flowering and improve resistance to wilting
Ingredients: Canadian Sphagnum peat moss, perlite, dolomite lime, proprietary blend of endomycorrhizae, wetting agent and RESiLENCE
Sunshine Advanced Mix #4 Suggested Uses:
• Houseplants
• Indoor containers
• Vegetables and herbs
Reviews
Only logged in customers who have purchased this product may leave a review.
Related Recommended Products