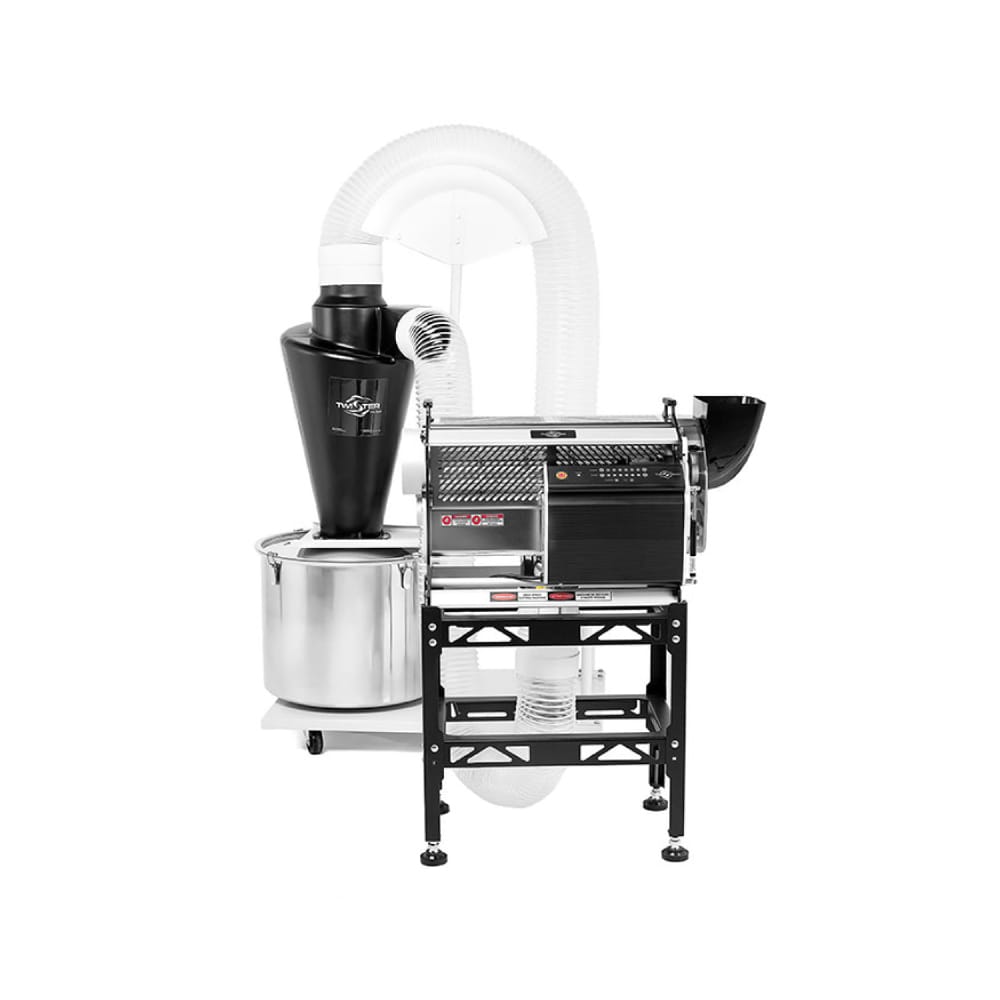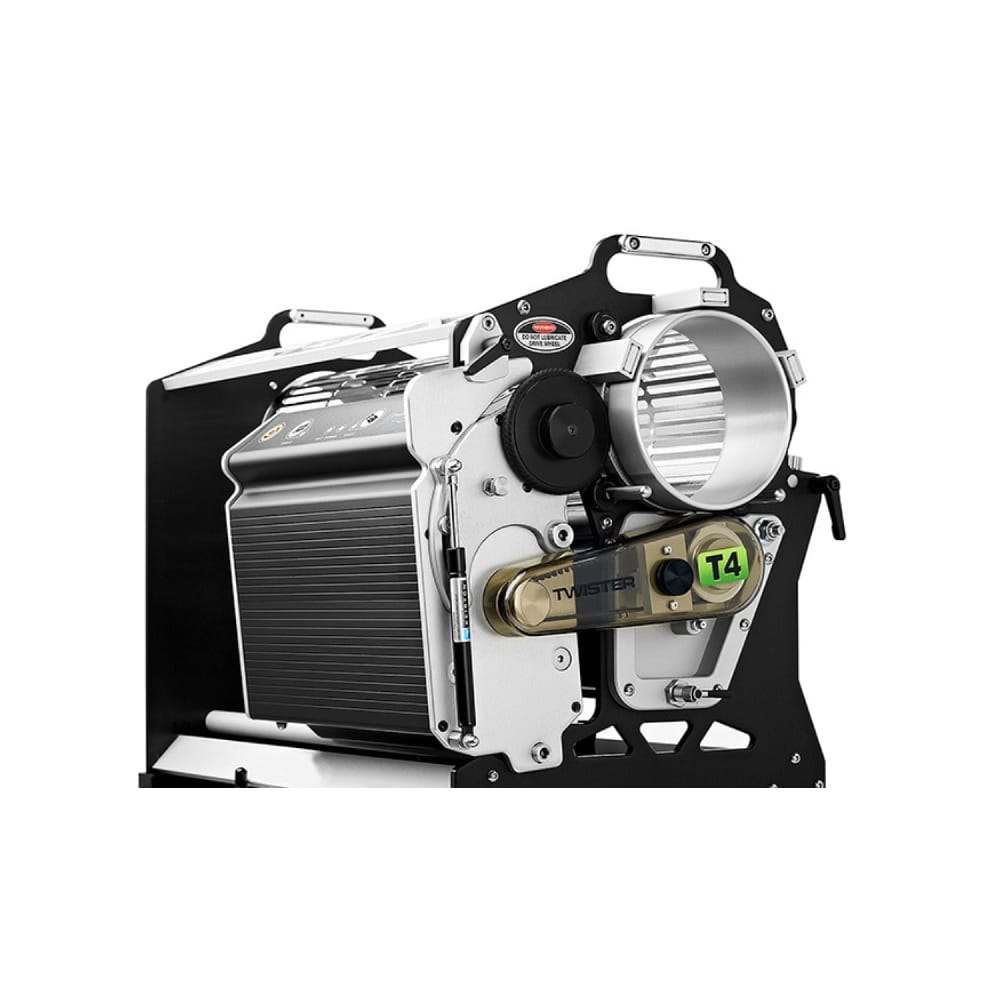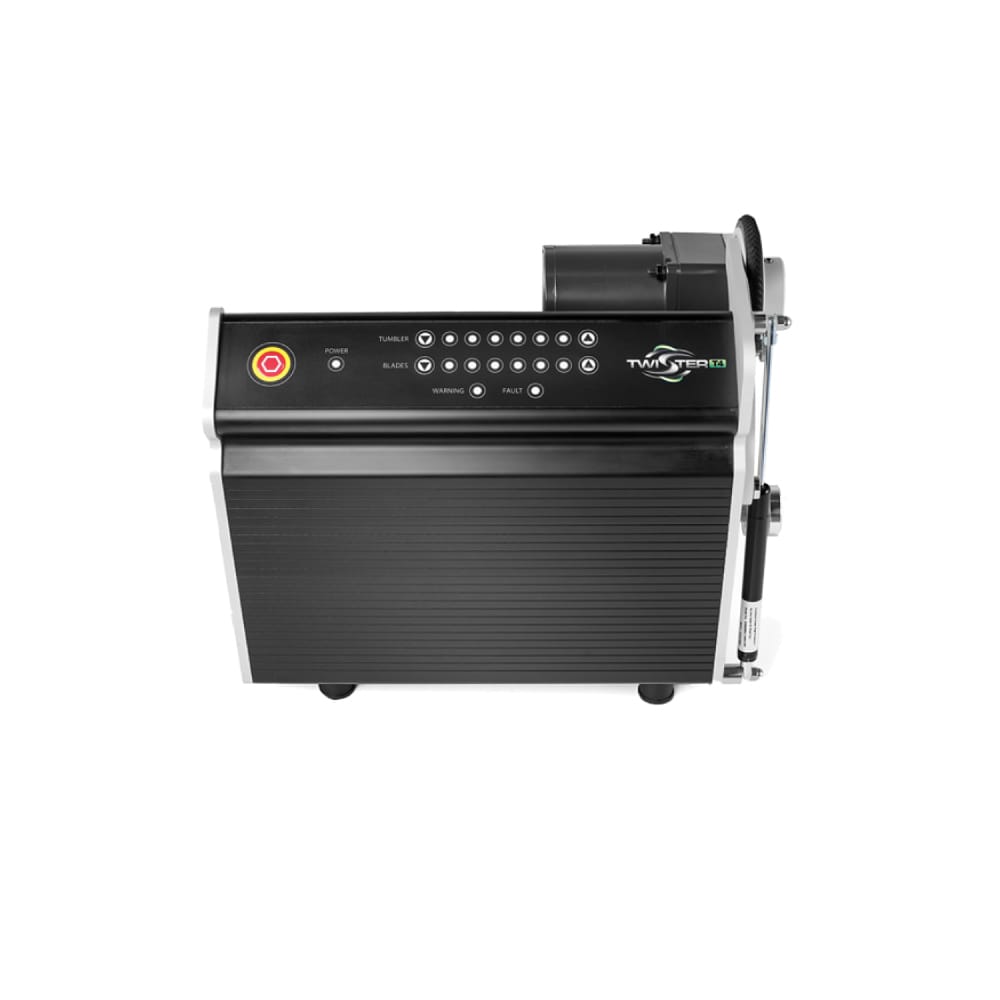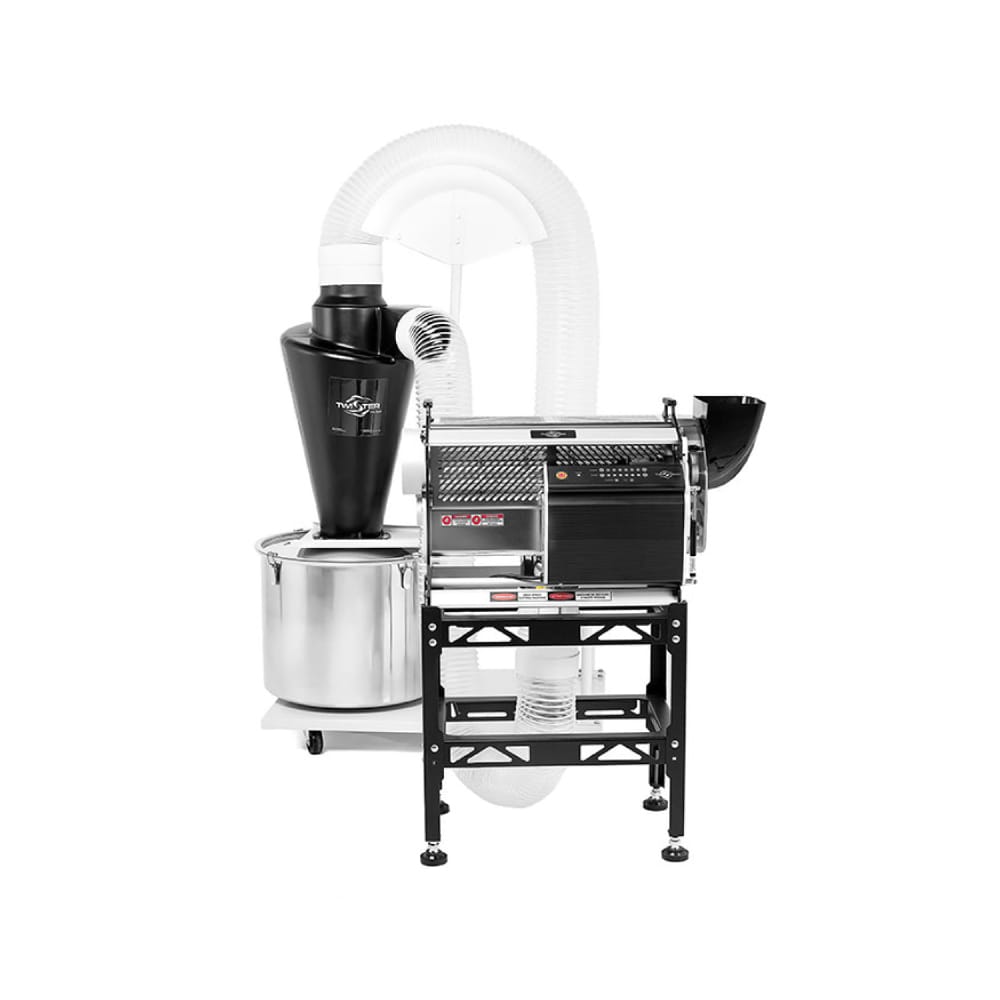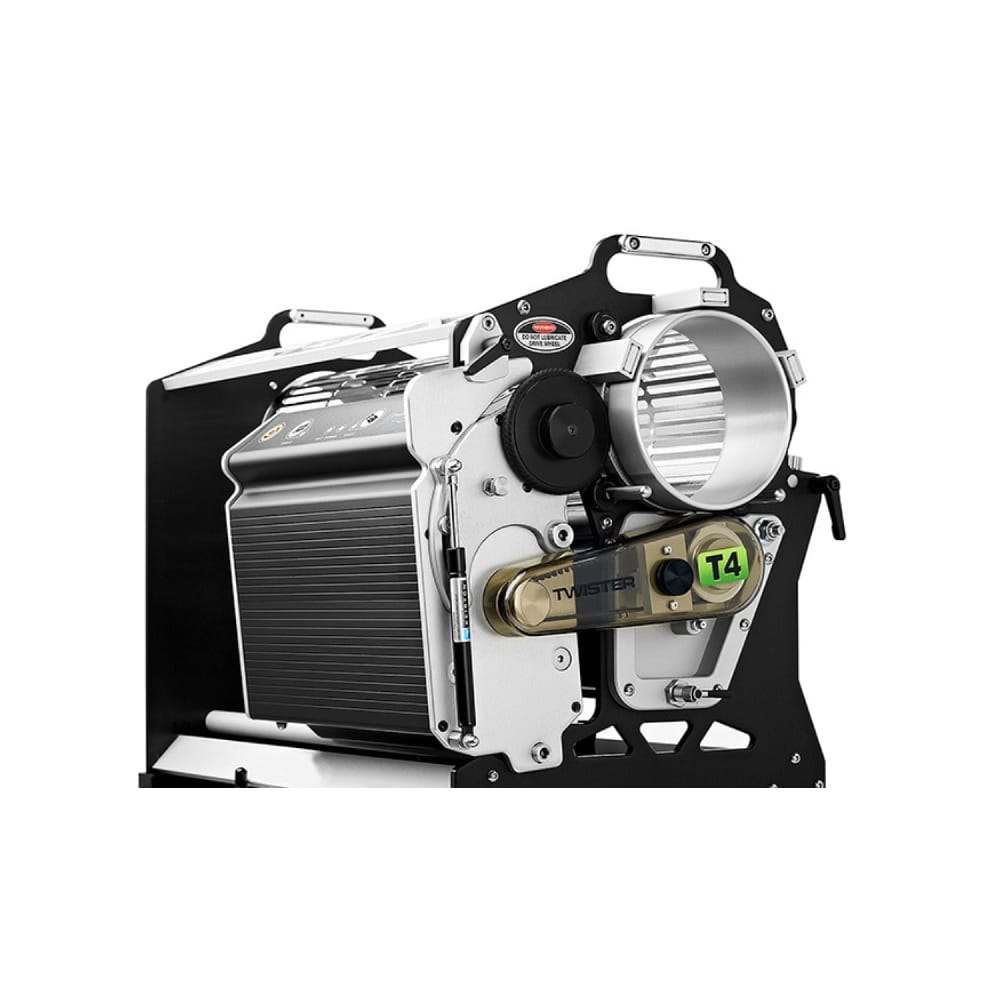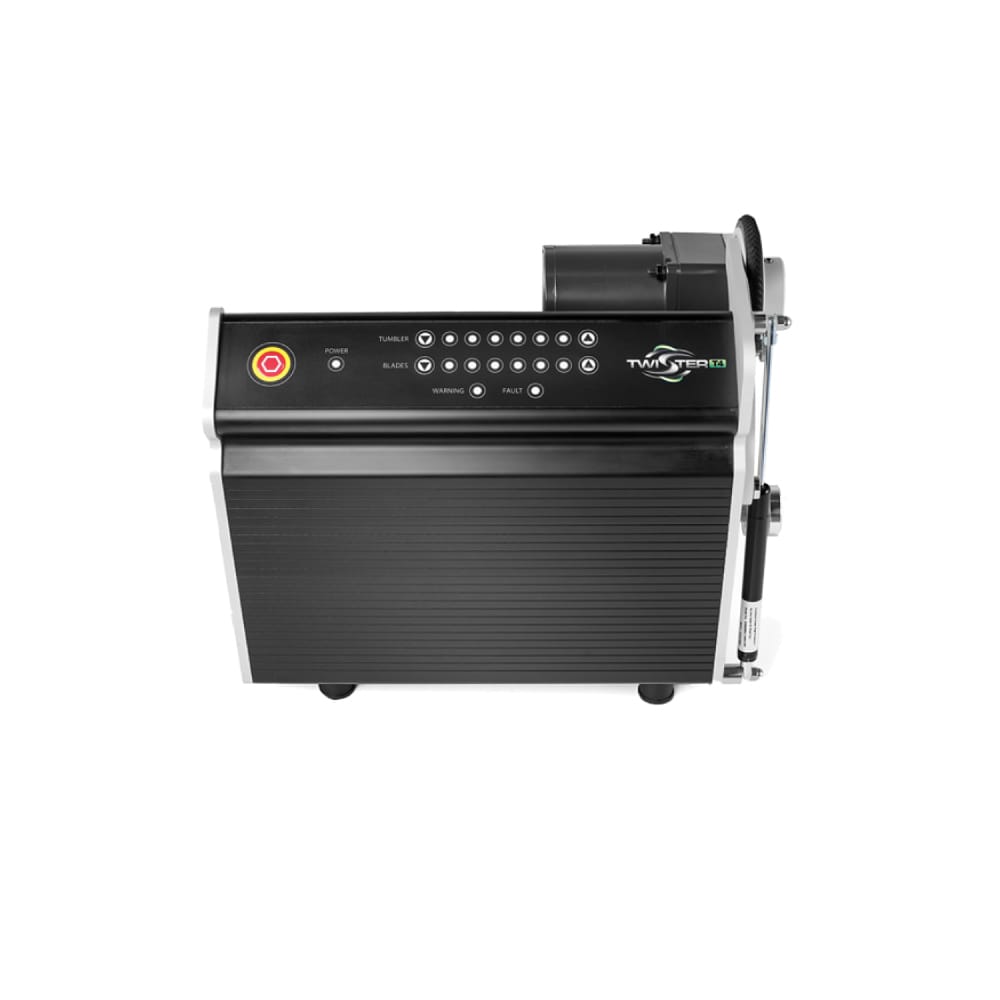 Twister T4 VSC Trimming Machine with Trim Saver Vacuum
Trimming on a large scale sucks. But it doesn't have to. The Twister T4 transforms the game by using advanced, patent-pending plant trimming technology to do all the work for you (vs. hand trimming). Trim up to 7 lbs of flower per hour with one machine, and preserve trim with the Trim Saver! Specs:
Model Number: 24-9019-00-P
Large-Commercial Scale, Harvest Size ~50+lbs
304 Stainless Steel tumbler to mitigate the risk of contamination
Nitrided steel blades increase strength and resistance and decrease buildup
Overview
Twister T4 VSC Trimming Machine with Trim Saver Vacuum
Equipped with a powerful motor, the Twister T4 allows for continuous duty operation and ultimate reliability in the most demanding harvest. For Twister products, no detail is too small to be ignored by their engineers. Built to handle industrial-scale harvests, the Twister T4 can trim 23lb/hr wet and 7lb/hr dry.
Quality and Consistency
– Large-Commercial Scale
– Harvest Size: 50+lbs
– Can be used in a Tandem configuration
The Twister T4 was designed from the ground up to exceed the stringent demands of the most demanding medical facilities on the planet. It's lightweight, stainless steel design can deliver heavyweight results in any sized medical production. Rather than spending days or weeks of hard work trimming your crop by hand, the same can now be achieved in a matter of hours with the T4!
When you purchase a Twister, you are investing in over ten years of manufacturing experience. Quality is in our DNA. We strive each and every day to build the best equipment on the planet. How do measure this type of quality? Customer Success. T4's have trimmed over 5 million pounds in the last 10 years. Why grind down the appearance of your flower (with other dry trimmers) when you can keep the natural beauty and quality profile of your flower intact with Twister's SoftTumble technology.
Twister Trim Saver
The Trim Saver™ from Twister is a revolution in trim collection and preservation for Twister Leaf Trimmers. An industry first, the Trim Saver™ uses radial cyclone technology to generate airflow from a vacuum, effectively bypassing the vacuum impeller to deliver the greatest production possible without damaging your trim.  Simply connect the vacuum hose to the trimmer and hit the power switch. It's that simple. Whether using WET or DRY, the Trim Saver™ provides maximum separation efficiency of trim, collecting over 99% of your product in an easy-to-empty collection bin beneath the cyclone.
T4 VSC Details:
– Model Number: 24-9019-00-P
– 304 Stainless Steel tumbler to mitigate the risk of contamination
– Nitrided steel blades increase strength and resistance and decrease buildup
– High air flow guard
– Welded stainless steel tumbler end caps
– Food grade stainless steel bearings
– Maintenance-free bearings
Specifications
– Voltage: 115v
– Current: 2A
– Blade Motor: 0.25HP / 200w
– Tumbler Motor: 1/125HP / 6w
– Tumbler Diameter: 5in
– Weight: 56lbs
– Dimensions: 25″ x 15″ x 16.5″
Related Recommended Products