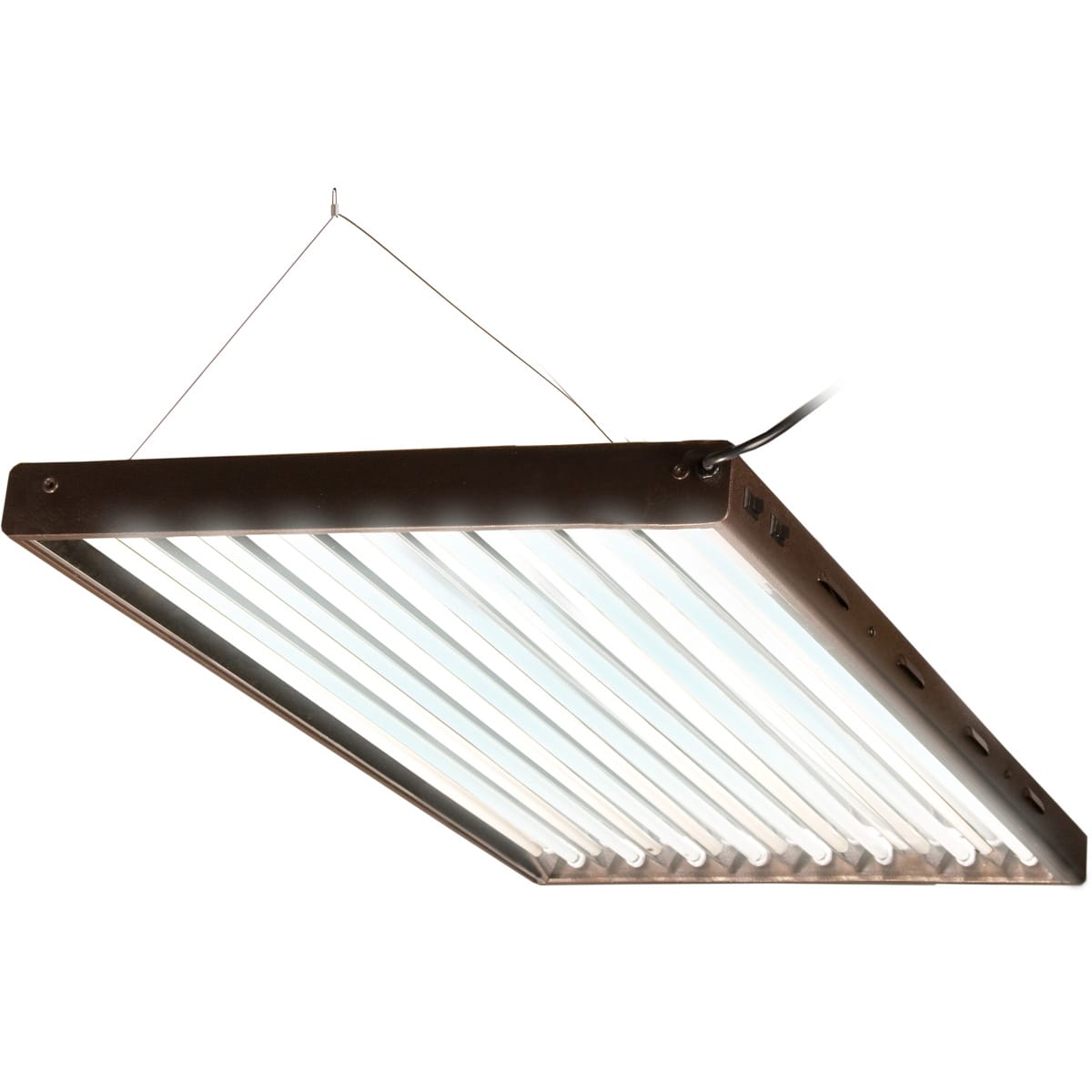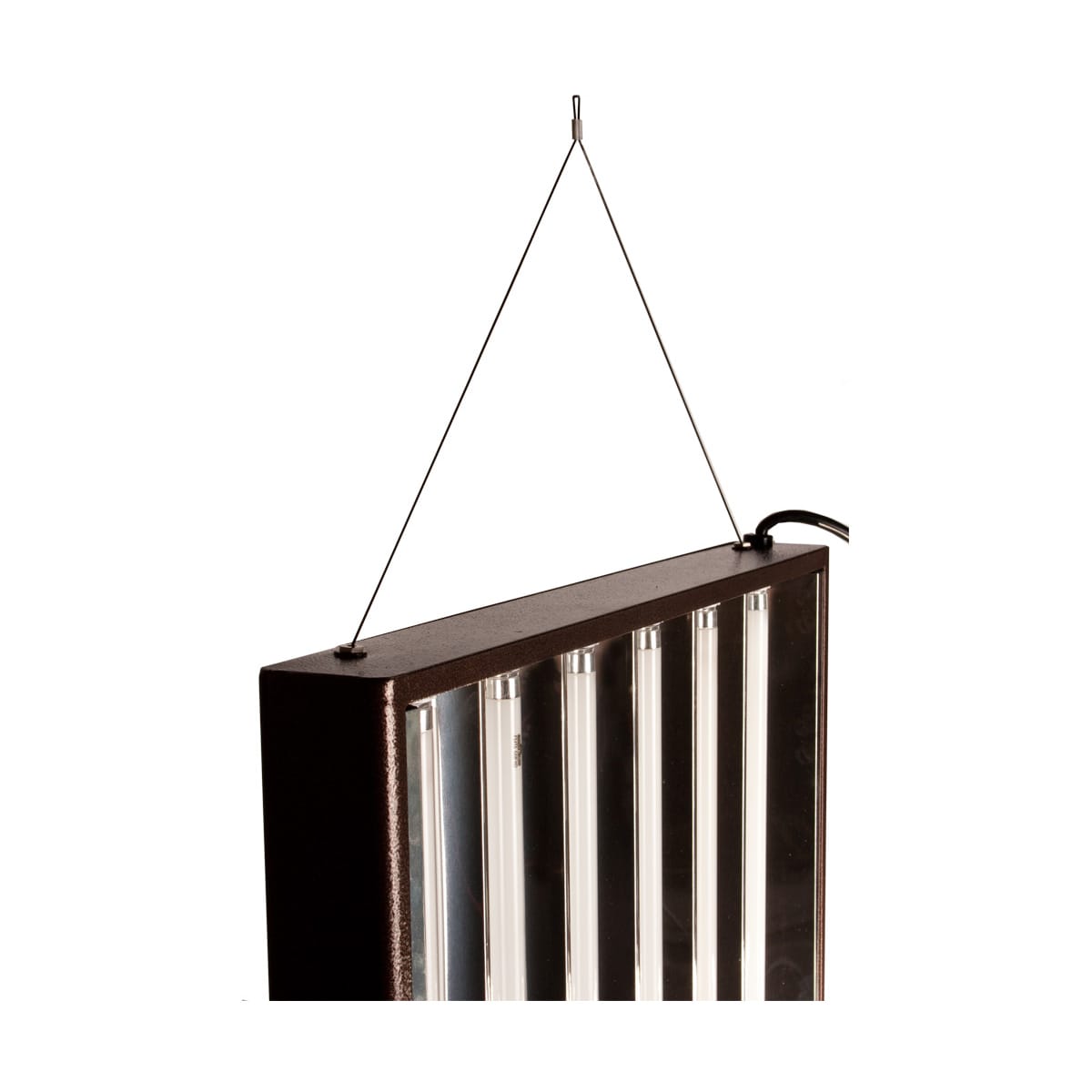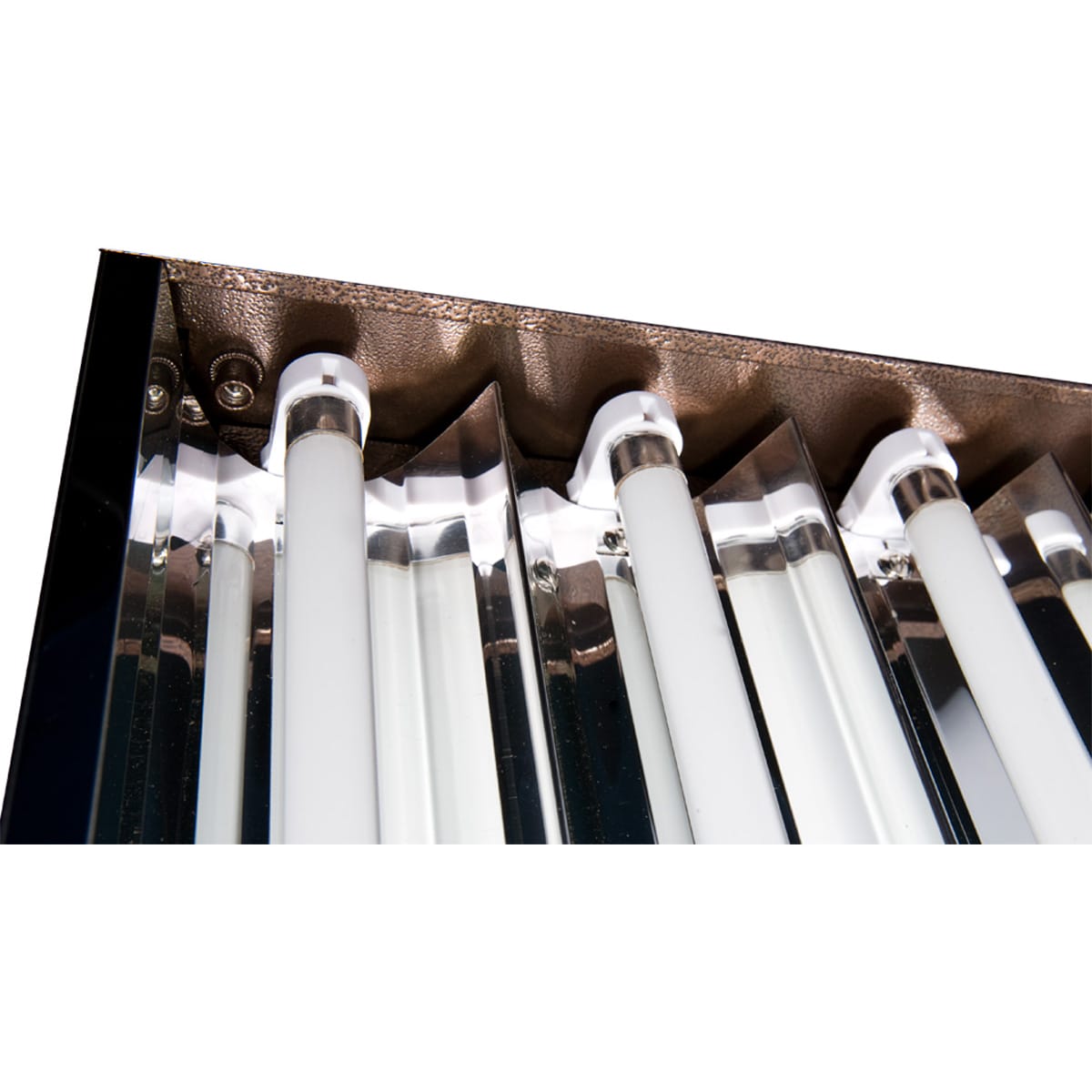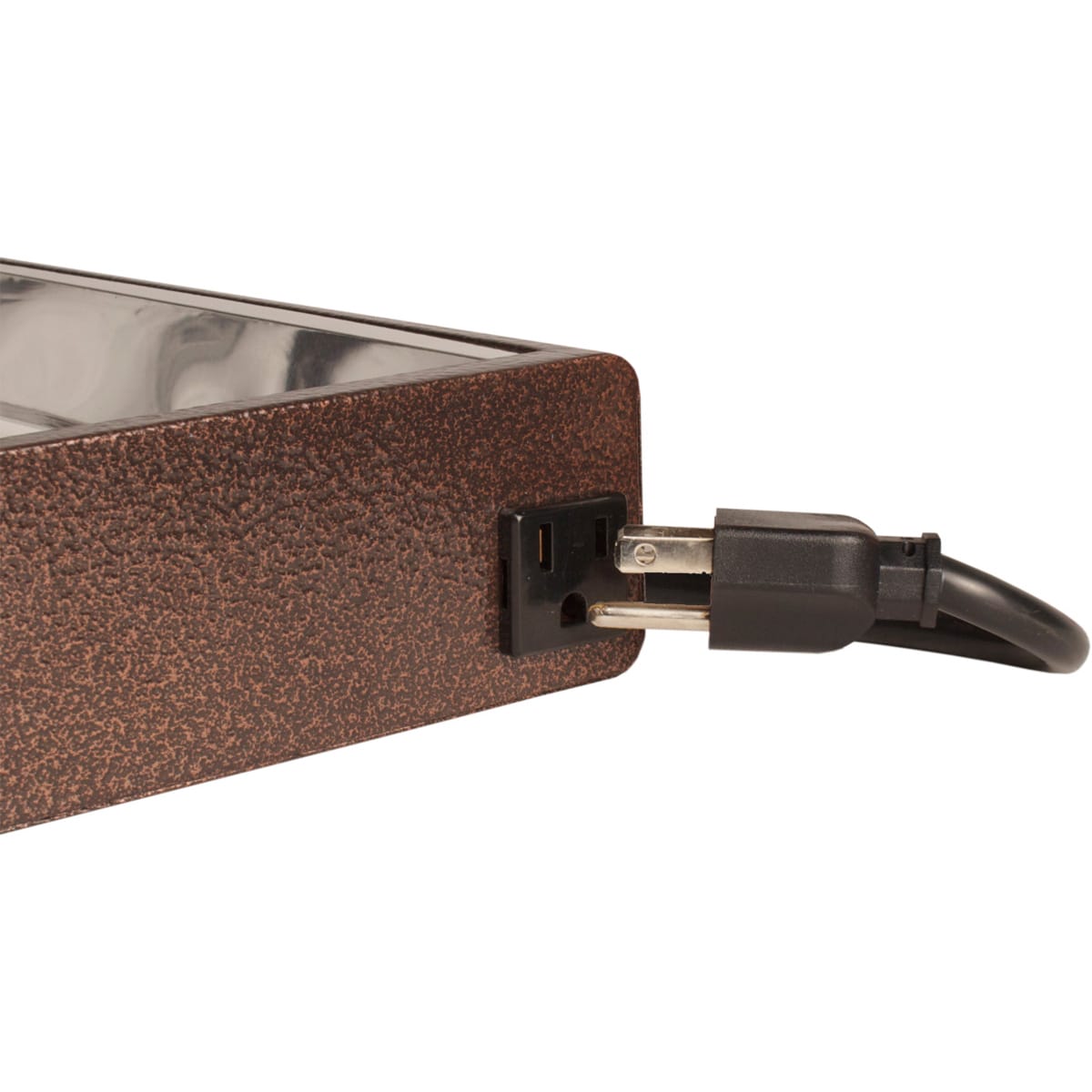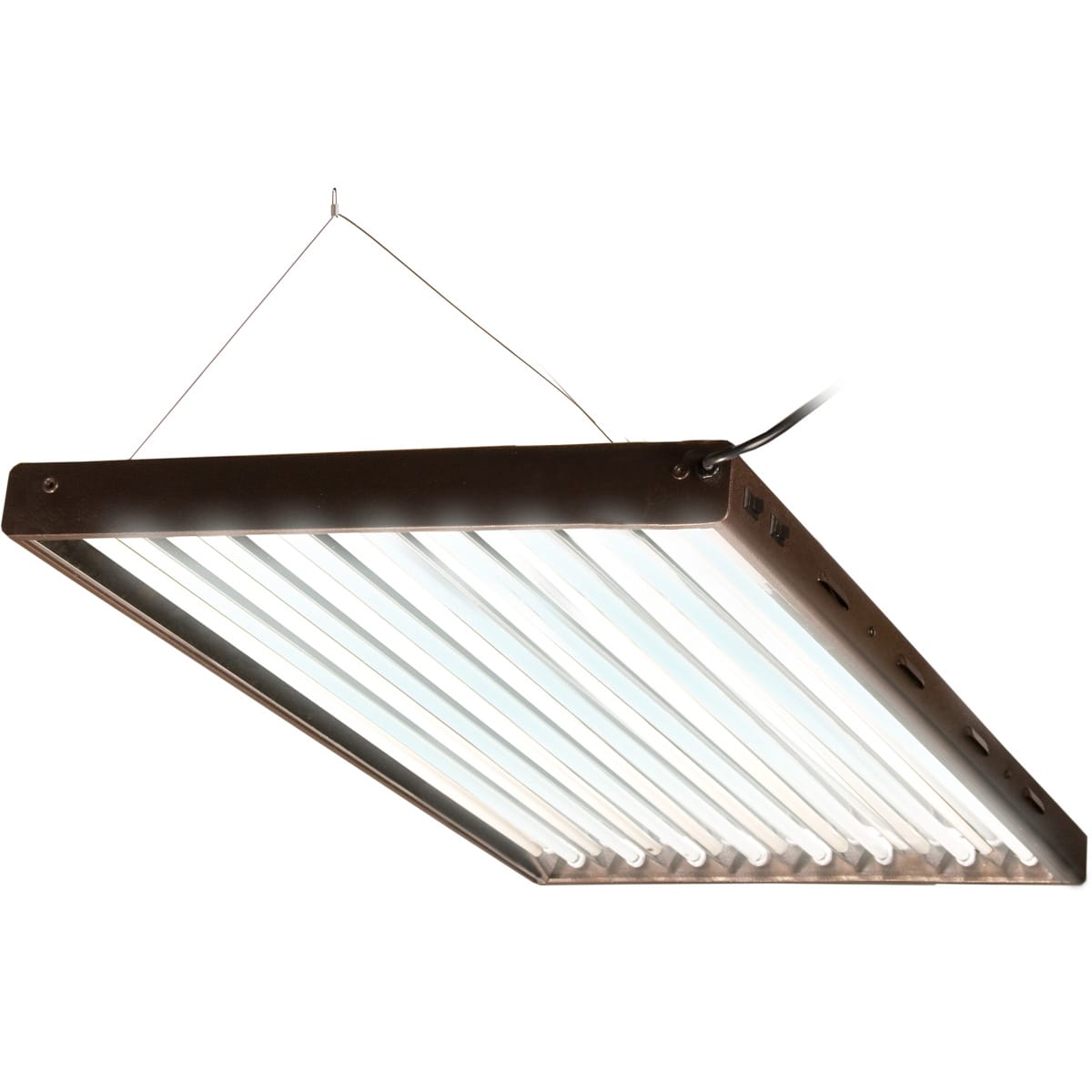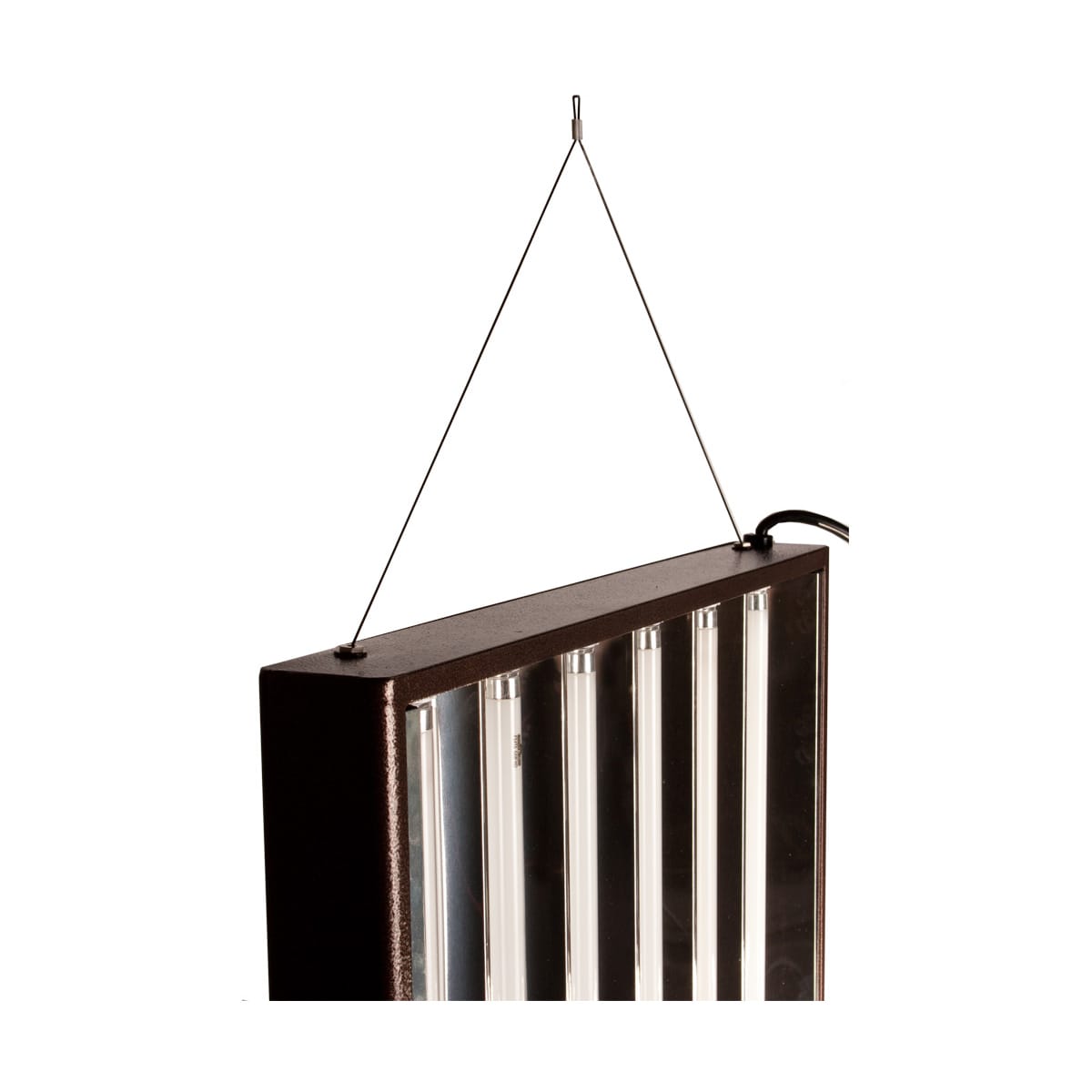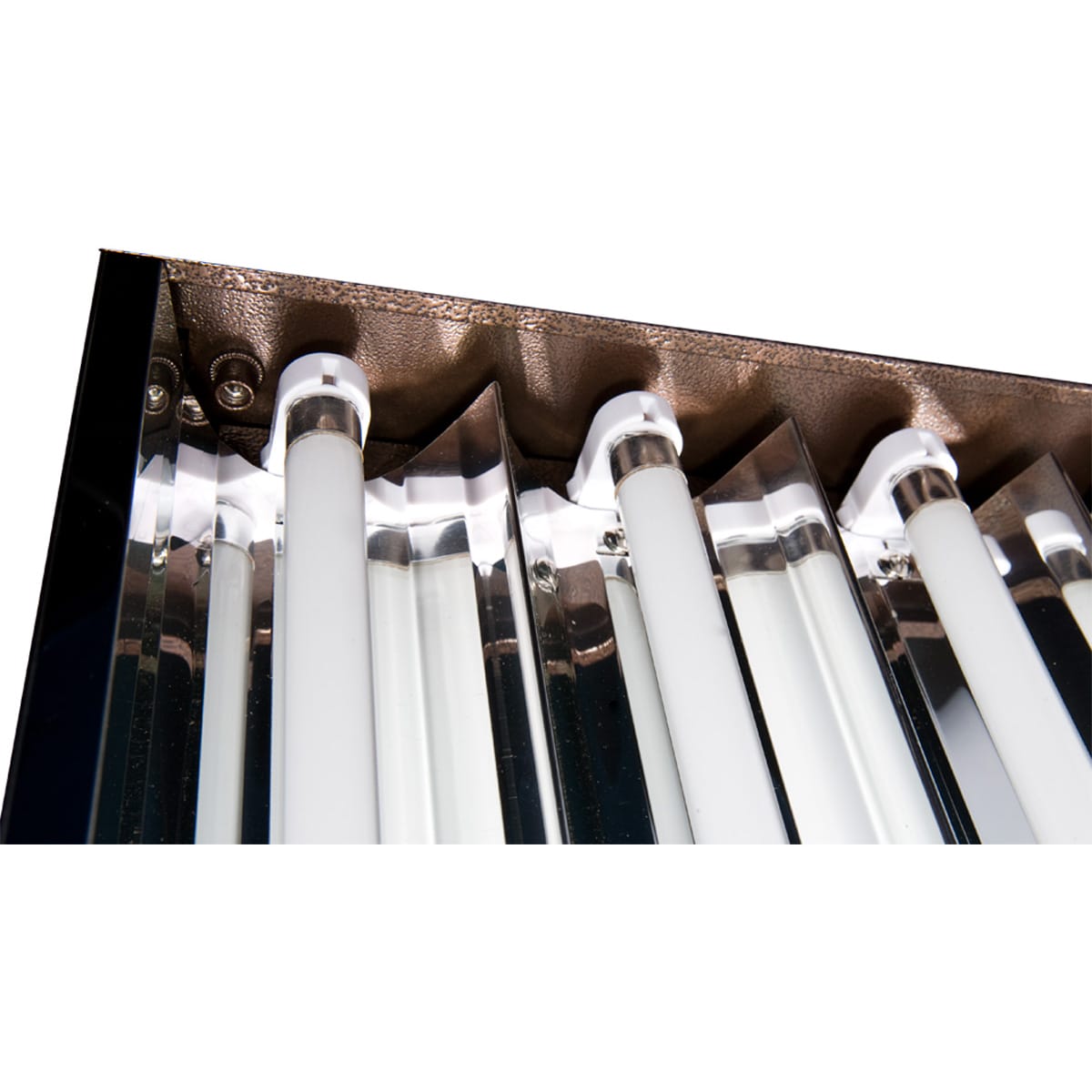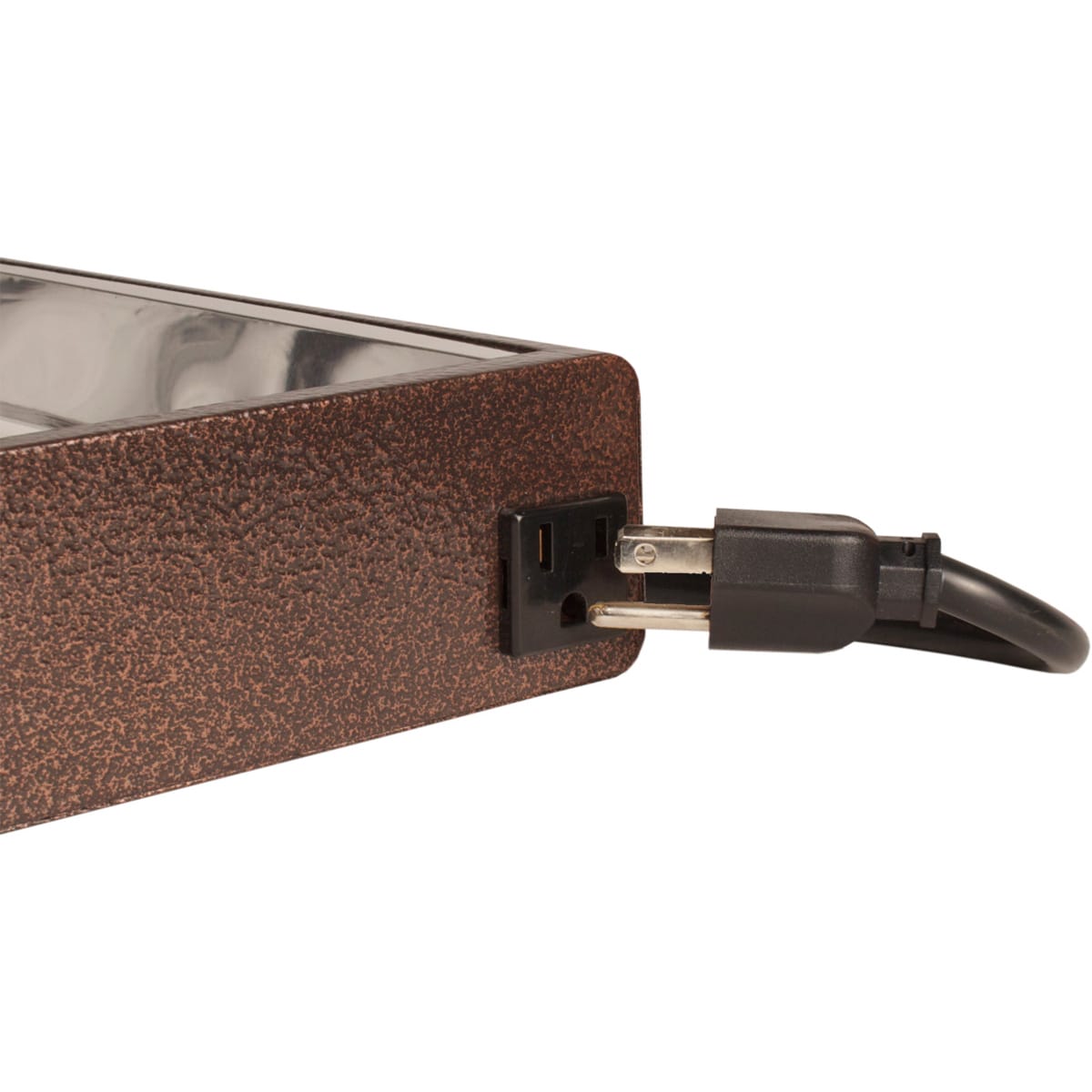 Agrobrite T5 432W 4′ 8-Tube Fixture with Lamps
The Hydrofarm Agromite Designer T5 system offers ultra-efficient 40,000-lumen output T5 lighting at only 432 watts. Built within the system is the mirror-like faceted aluminum housing for superior light distribution and doubled light output. Its sleek low-profile housing lends itself to multiple growing configurations, with the option to hang the unit vertically or overhead based on your garden's design. Daisy-chainable and includes (8) fluorescent 6400K T5 tubes with the fixture.
Option to power 4 or 8 lamps
40,000 rated initial lumens
432w | 120v | 3.6 amps
Out of stock
Overview
HydroFarm Agrobrite Designer T5 432W 4′ 8-Tube Fixture with Lamps
Hydrofarm's Designer T5 System delivers performance, flexibility, and high-lumen output in any growing environment. These daisy-chainable systems allow you to choose multiple hanging configurations to meet your garden's design. They combine German specular aluminum with energy-efficient/high-output T5 tubes and put out double the light energy of normal fluorescent systems.
Features:
4 ft/8 lamp unit with two toggle switches allows the option to power 4 or 8 lamps
High-performance faceted specular aluminum for better light distribution
Can be daisy-chained together
Powder-coated textured steel housing
Low profile
Hangs 2 ways-overhead & vertical
10′ grounded power cord
Includes eight fluorescent 6400K, T5 tubes
5-year warranty
Technical Specifications & Documents:
| Attribute name | Attribute value |
| --- | --- |
| Base Type | T5 |
| Bulb(s) Included | Yes |
| Color Temp | 6400K |
| ETL_Registration | 4004781 |
| Frequency | 60Hz |
| Rated Amperage | 3.6 |
| Rated Initial Lumens | 40000 |
| Rated Wattage | 432 |
| Voltage | 120 |
Specifications
Dimensions
50.3 × 26.0 × 4.0 in
Brand
Fixture Configuration
Bulb Length
Number of Lamps
Wattage
Voltage
Color Temp. (Kelvin)
Reviews
Only logged in customers who have purchased this product may leave a review.
Related Recommended Products