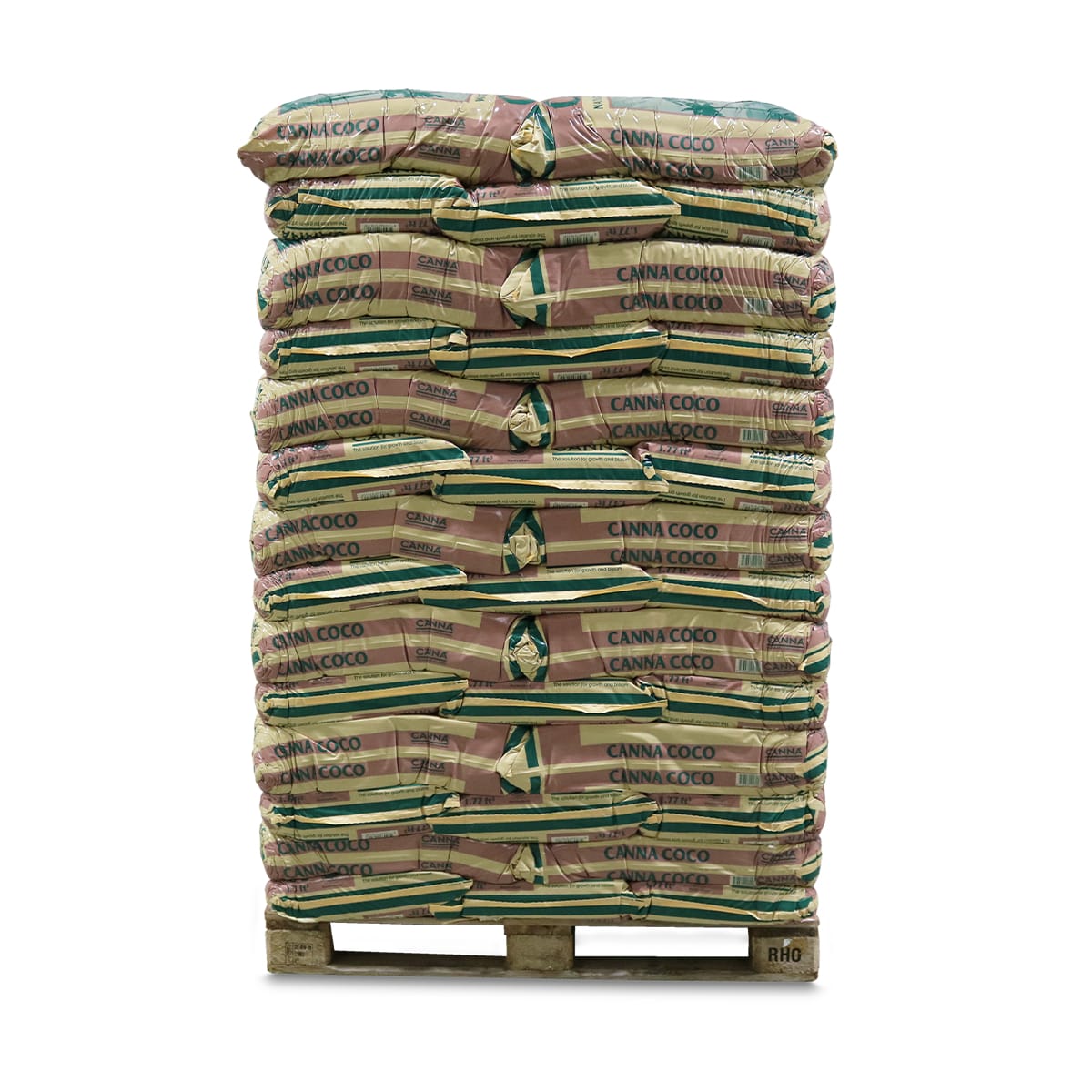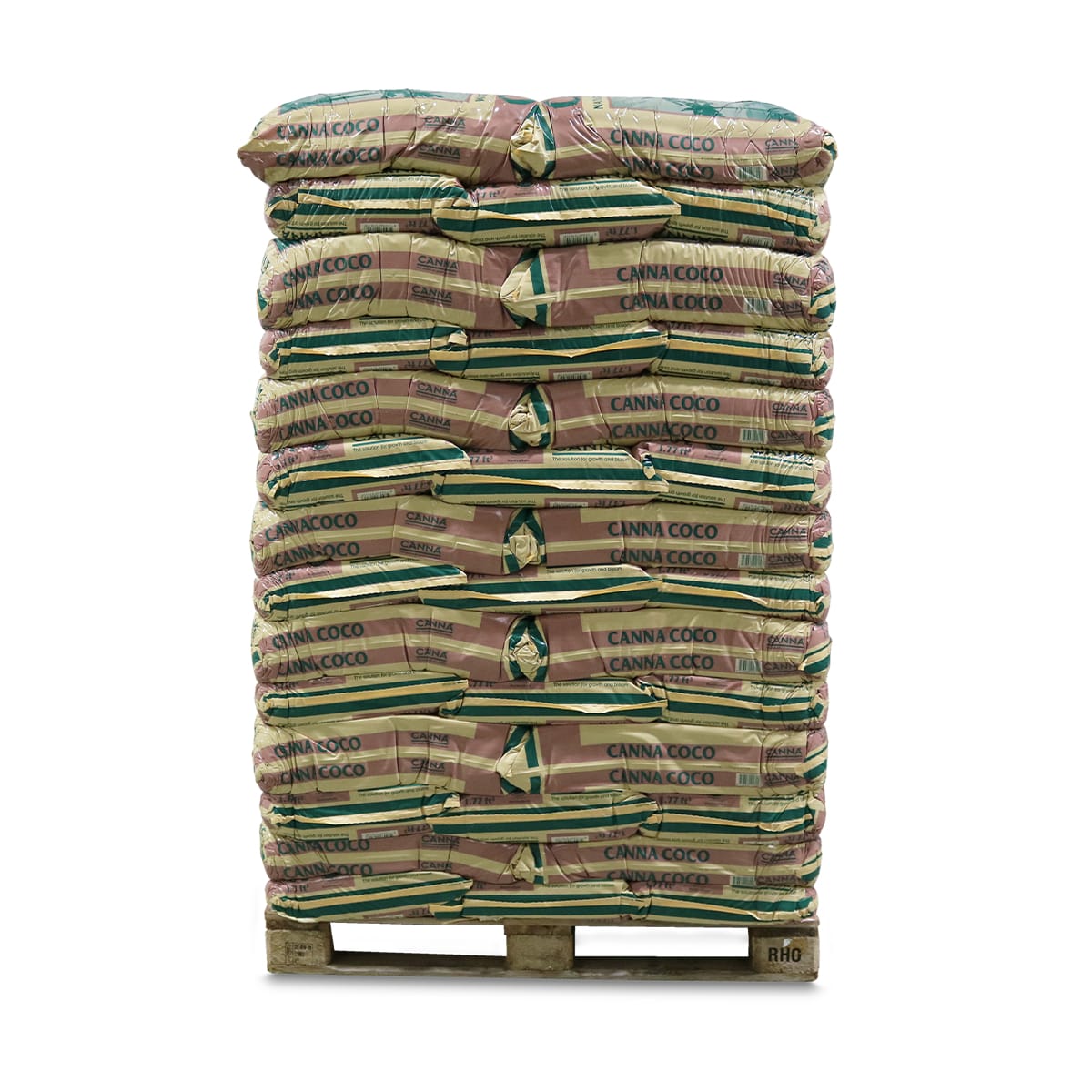 CANNA Coco Coir 50L | Bulk Pallet – 70 Bags
Buy in bulk and save big time with CANNA Coco Coir. This is an all-natural plant medium by CANNA that is balanced for optimum growing. It's a structured medium that is free from soil disease and viruses due to CANNA's production process. Coco is prepared in a way that prevents nutrient absorption from going straight to the coco substrate, leaving more vital nutrients for your plant. A reusable medium that's great for potted plants.
Comes in a bulk pallet of 50-liter bags
Commercial or residential delivery - ships via UPS Freight
For individual 50L see CANNA Coco 50L
Please feel free to contact us or give us a call at 1-866-710-GROW with any questions. Customer service is available to assist by phone Monday-Friday, 9:00 a.m. to 5:00 p.m. Eastern.
Overview
CANNA Coco Coir 50L | Bulk Pallet – (70) 50-Liter Bags
Bulk Soil Quantity: (70) 50L bags. Commercial or residential delivery. Ships via UPS Freight. No dock, no problem – free liftgate service available!
CANNA COCO substrate has a fine, uniform structure, free from viruses and soil diseases.
The fact that CANNA COCO is not steamed is not the only thing that distinguishes it from other coco substrates; this is also achieved by the use of pure, first-class source materials. Which comes from India, where CANNA's production facilities use fresh water only to soak the coco. This is to make sure no salt gets in contact with CANNA COCO, ensuring a clean product.
CANNA COCO medium is a pure product with a homogeneous structure and has had a full buffering to prevent the medium consumes the nutrients, Instead, the nutrients are directly available to the plant
CANNA COCO medium is free of harmful viruses and soil diseases, thanks to CANNA's unique production process.
CANNA COCO medium has a complex water/air balance that provides the ideal conditions for growing plants
CANNA COCO medium can be re-used a number of times and makes an excellent potting mix improver after use.
CANNA COCO = R.H.P. quality
Specially selected prime Indian coconuts form the base for CANNA COCO substrate. Not touching the outdoor ground in the complete production process ensures the end product is free of weeds. Washed in fresh water means no salts are present. The production process is subject to strict quality controls.
CANNA COCO medium carries the strictest R.H.P. for Horticulture quality mark. Actually, the quality of this product goes well beyond the R.H.P. standard. The R.H.P. inspection is not limited to the finished product but covers the sourcing and processing of raw materials all the way to the bag.
CANNA's buffering process allows us to 'pre-program' the medium to a certain age. This ensures you get the same consistent, high quality material time after time.
Reviews
Only logged in customers who have purchased this product may leave a review.
Related Recommended Products