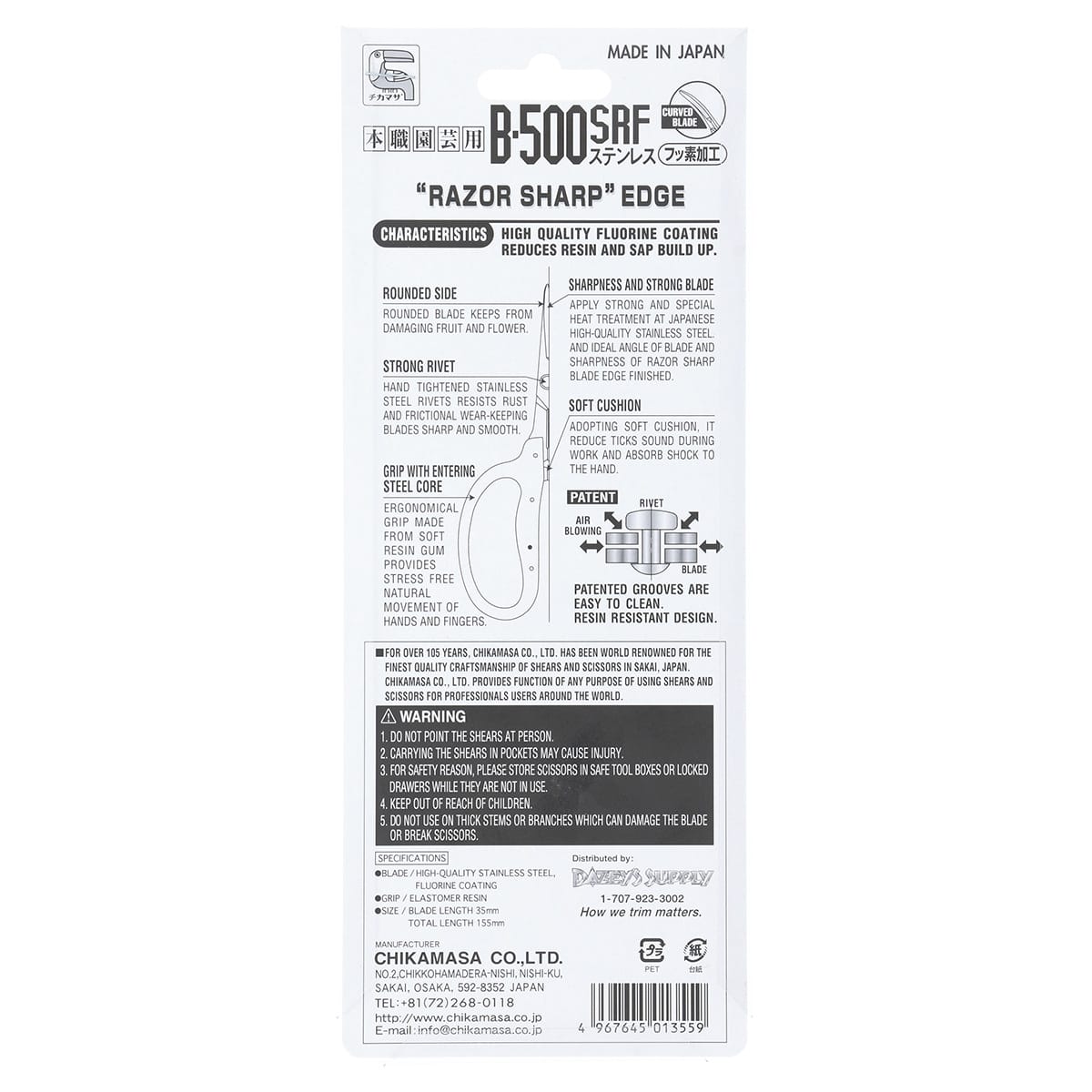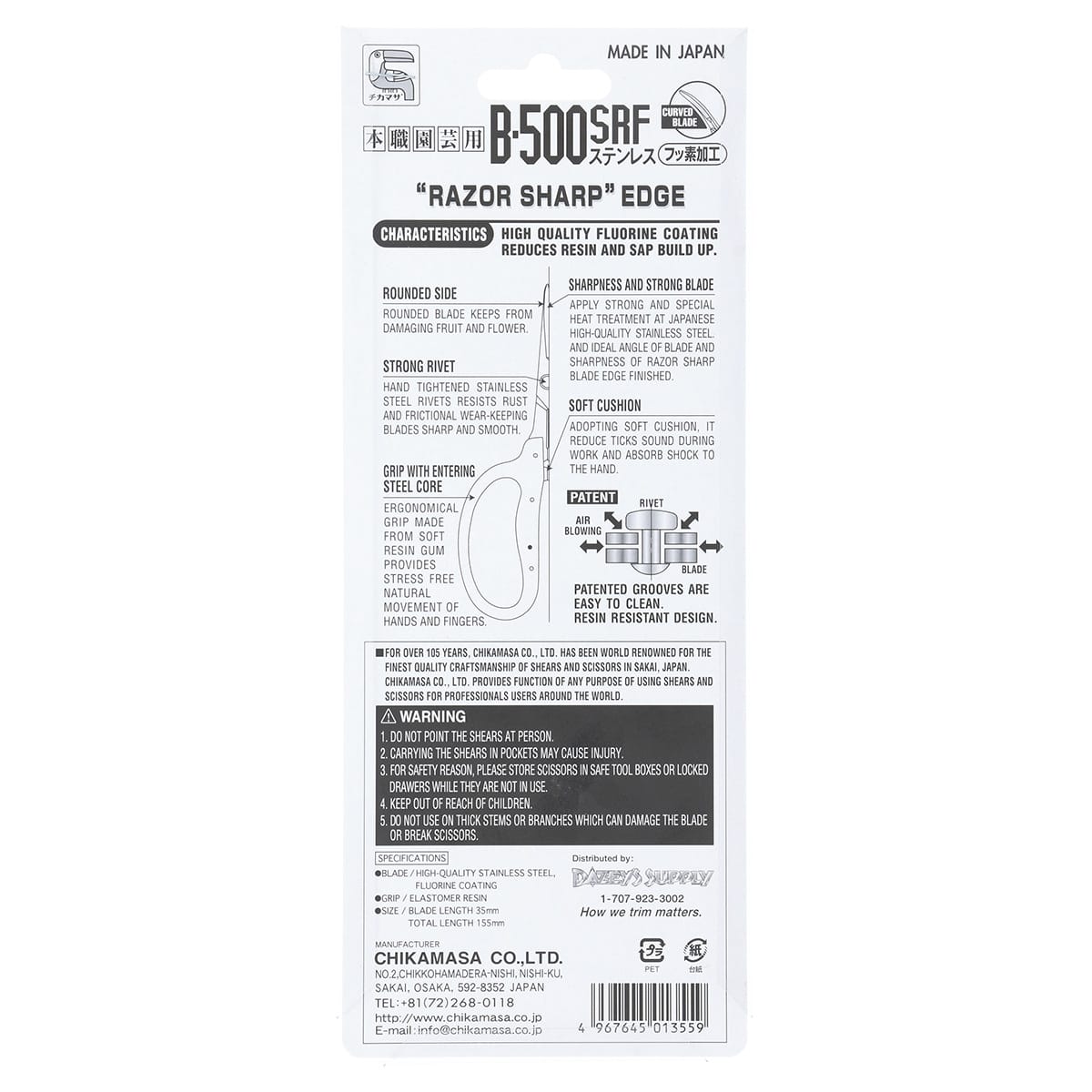 Chikamasa B-500SRF Scissors
The Chikamasa B-500 series of pruning scissors is popular amongst hydroponics growers and gardeners alike for its ergonomic grip, sharp stainless-steel blades, and intuitive control. The B-500SRF features a rounded blade to prevent damage from fruit and flower while pruning. The blades are coated with fluorine to reduce a build-up of sap and resin to maintain their razor-sharp edge for countless hours of trimming. Created with the user in mind, the grip is made with a soft resin gum that absorbs shocks and relieves stress on the hands.
Rounded blade
Non-spring mechanism
Fluorine coated
In stock
Overview
Chikamasa B-500SRF Scissors
The Chikamasa B-500SRF are curved, stainless steel blades with a fluorine coating. Fluorine makes the blades on the Chikamasa B-500SRF sap-resistant. A curved tip allows you to reach hard-to-manage places. The outside edges of these Japanese-steel blades are grounded round, a first for Chikamasa. Rounded edges on scissors protect the grain of the flower, grape, or other agricultural commodities you're pruning from bruising or other damage as you work. The B-500 series is the newest non-spring scissor from Chikamasa, designed specifically for thriving and ever-expanding agricultural growers in the USA. Chikamasa combines knowledge from the ancient art of bonsai trimming with the needs of modern consumer agriculture. The result is a line of specialized garden scissors ideal for long hours of cutting and pruning in the field or chair.
Reviews
Only logged in customers who have purchased this product may leave a review.
Related Recommended Products