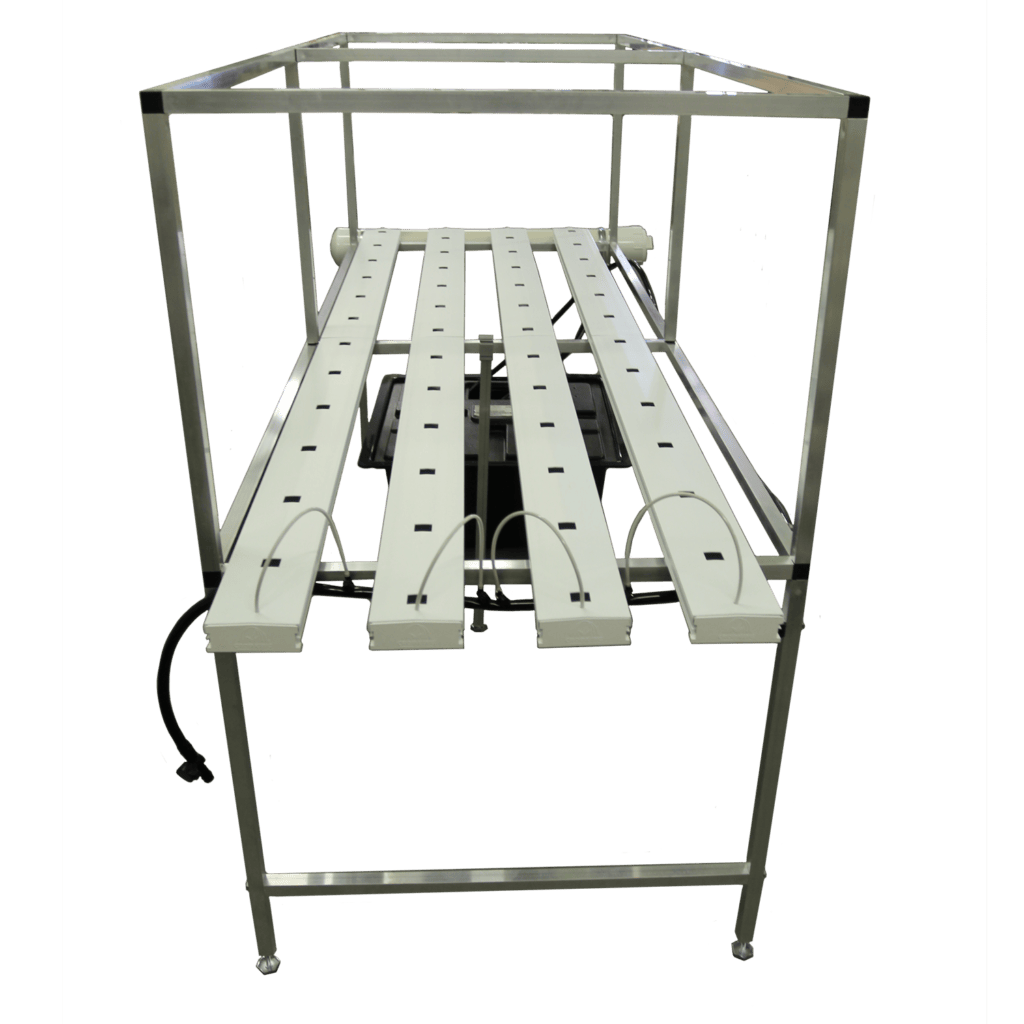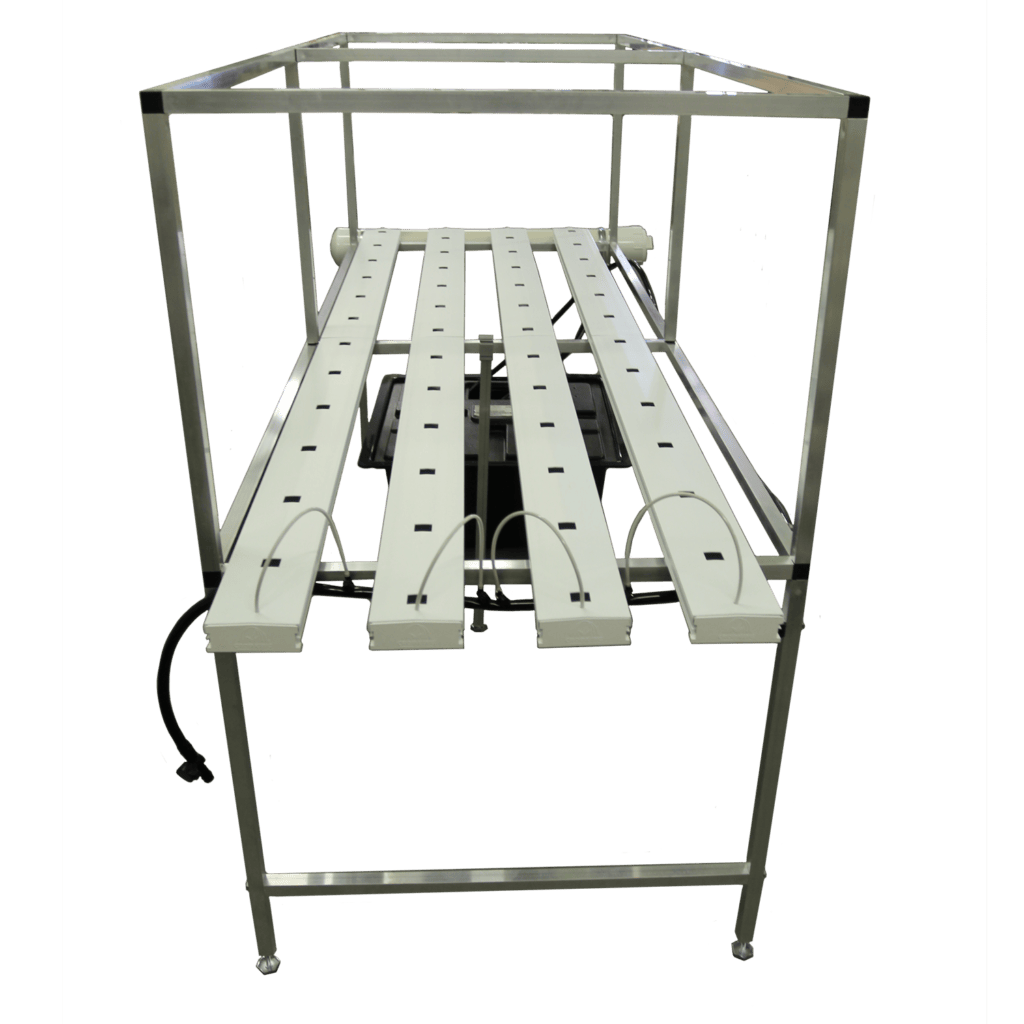 CropKing NFT 8-4 System
The CropKing 8-4 NFT hydroponic system is the perfect hydroponic growing system to begin your vegetable production journey with. The NFT hydroponics method uses several channels with multiple plant sites in which a shallow stream of nutrient solution is pumped from a central reservoir and passed over roots. This type of recirculating system is one of the most commonly used commercial hydroponics systems so if you are curious about running a commercial hydroponic business, the CropKing 8-4 NFT hydroponic system is ideal for testing a market's viability and introducing prospective customers to the type of consistent high-quality product hydroponic systems produce.
Overview
CropKing NFT 4-8 Features
Overall Measurements (max): 8'8″ Long x 42″ Wide x 56″ High
Square Aluminum Stand
25-gallon reservoir
Feed and Drain Plumbing
(4) 8 foot NFT Hydroponics Growing Channels with Removable Top Covers
Channel End Caps
Active Aqua Pump
Adjustable feet for Leveling
Assembly Instructions
The 8-4 NFT hydroponic system fits well in both backyard greenhouses and indoor production areas
Please Note: All CropKing systems are built to order. System build time may take 5-10 business days depending on seasonal demand.
* System is also available without light rack for $695.00 + S&H. Please call 1-866-710-GROW(4769) M-F, 9-5 Eastern for customer service.
* Additional shipping costs will apply to orders shipping outside of the Continental US
Reviews
Only logged in customers who have purchased this product may leave a review.
Related Recommended Products