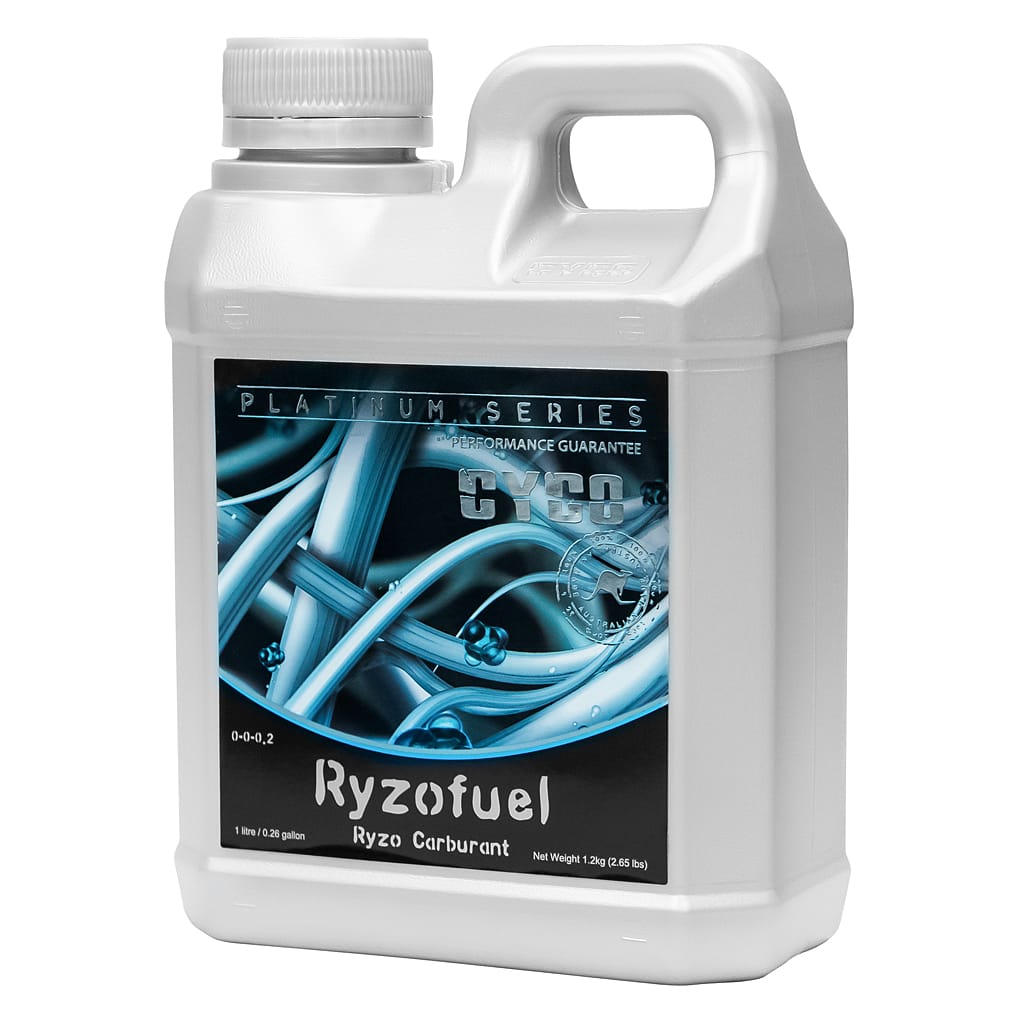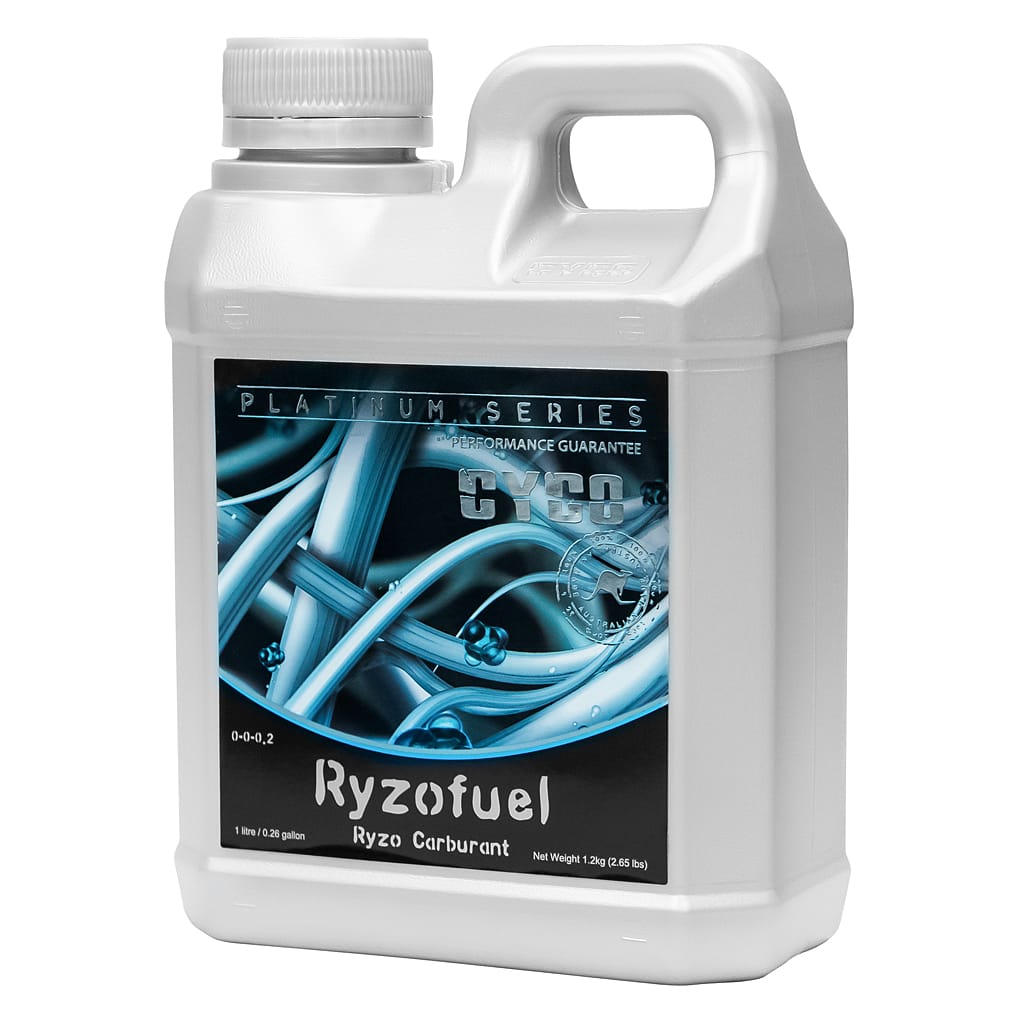 CYCO Ryzofuel
Ryzofuel by Cyco is a root-enhancing liquid additive for young plants and seedlings. It's a super versatile formula that can be used for both indoor and outdoor growing, and for use on trees and bulbs. In addition to enhancing roots, Ryzofuel assists with stress relief in plants as well as growth and vibrancy. Ryzofuel helps bring internodal spacing closer allowing for a stronger stem to support massive flowers.
Overview
CYCO Ryzofuel
Cyco Platinum Series Ryzofuel is a unique and exclusive product of the Cyco brand. Used only in the vegetative growth cycle, Ryzofuel aids greatly in root, stem, and leaf formation. Cyco Ryzofuel is unique to the Cyco Platinum Series as its primary ingredients were registered by parent company SJ Enterprises for use in American agriculture for the very first time. Ryzofuel consists of enzymatically digested Tasmanian Kelp.
Cyco Ryzofuel is also a source of potassium in the vegetative stages of growth aiding in new root formation.
Contains Pure Kelp, An Ingredient For Plant Stimulation
High In Natural Hormones
Enables Explosive Root Growth Throughout The Cycle
Encourages Growth And Closer Internodal Spacing
Enzymatically Processed, And Maintains 50+ Trace Minerals
How to Use:
Indoor & Outdoor Plants: For much greener vigorous plant growth, setting more new flowers sites, add to nutrient feed schedule, by drenching or irrigating 1:1000 (0.5ml / 1 liter)
Fruiting & Flowering: To stimulate advanced flower growth, heavier flowering, and fruit, for increased new leaves and greater biomass, add to fertilizer program (0.5ml / 1 liter).
Bare Root: Soak rootstock on trees. Shrubs, flowering plants, and natives for 15-30 minutes before planting 1:250 (2ml / 1 liter)
Stress Relief: Revive or help potted plants, transplants, ornamentals, flowers, shrubs, natives, trees, seedlings, and cuttings, apply by drenching/dipping, irrigating. Continually or foliar spraying until healthy 1:250 (2ml / 1liter)
Guaranteed Analysis:
Soluble Potash (K2O)………………………………0.2%
Derived From: Kelp
Reviews
Only logged in customers who have purchased this product may leave a review.
Related Recommended Products