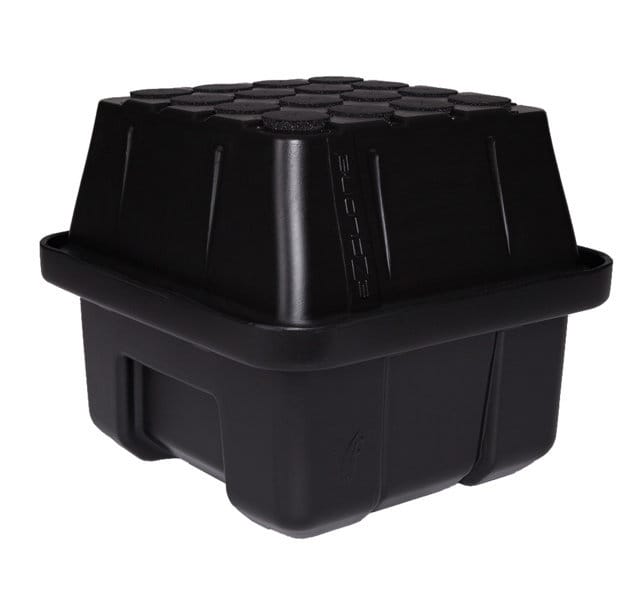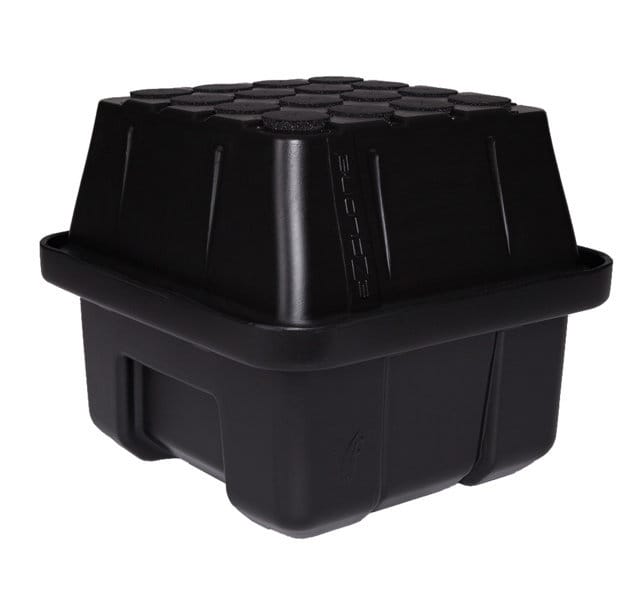 EZ-Clone 16 Site LowPro Black
The 16-Site EZ-Clone Low Pro has been carefully thought out and designed with the utmost passion, producing the most effective and user-friendly aeroponic cloning system. The overall height has been reduced by 4 inches from previous models to increase the structural integrity of the proprietary lid and reservoir. 
Clone up to 16 plants at a time!

EZ-Cloners are durable, heavy-duty systems that can take years of use with little wear and tear.
16-Site EZ-Clone Low Pro includes: (1) EZ-Clone 16-Site reservoir and lid, (17) EZ-Clone collars, (1) 450gph pump, (1) Cloning manifold and misters, (1) sample of Clear-Rez and Rooting Compound
In stock
Overview
EZ Clone Low Pro 16-Site Cloning System
The EZ-CLONE Low Pro System is a true aeroponic system. Every aspect of our patented aeroponic cloning system has been carefully thought out and designed with the utmost passion, to produce the most effective and user-friendly cloning system ever seen. The delicate plant base is suspended in air and is gently misted with an oxygen-rich solution. Just set it up and let it run. EZ-CLONE Low Pros require little maintenance. Because the cuttings do not dry out, the EZ-CLONE system requires NO humidity dome. Not only does this allow the plants to breathe and transpire, but it also drastically reduces the risk of airborne fungi such as powdery mildew and it eliminates plant stress. Get rooted and get growing.
Designed for Ease and Highest Yield:
Manufactured from durable UV-protected HDPE plastic
Extended flange on the reservoir with drainage gutters
Alphanumeric lid for simple identification of cuttings and strains
4-way finger slots for improved cloning collar extraction
State-of-the-art Reservoir design, with increased lip height, extended flange, and drainage gutters to ensure leak-proof cord design
Designed and Manufactured in the USA
The EZ-CLONE® Low Pro System comes with:
EZ-CLONE 16 Site Lid and Reservoir
EZ-CLONE Clone Collars
Custom size EZ-CLONE Manifold
360° Misters
Water Pump (450 GPH)
Sample EZ-CLONE Clear Rez Solution and EZ-CLONE Rooting Compound
EZ-CLONE Product Information Guide
EZ-CLONE Product Warranty
Reviews
Only logged in customers who have purchased this product may leave a review.
Related Recommended Products