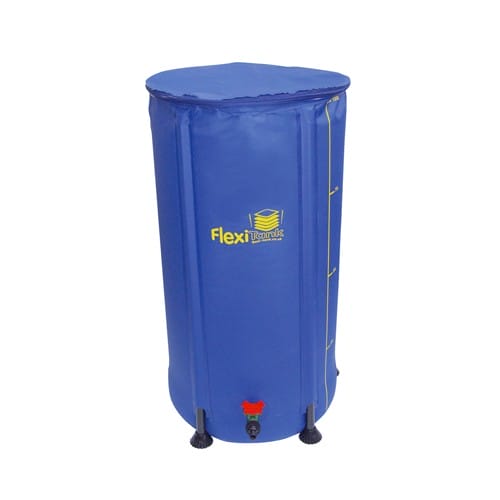 Flexitank 25 Gallon Reservoir
The Autopot FlexiTank reservoir revolutionizes water storage. It requires no tools for assembly, reduces storage and shipping costs and takes just minutes to assemble. It really couldn't be any easier. The FlexiTank reservoir can fit where other reservoirs cannot go and can be packed away and stored when not in use. All of these features make the FlexiTank Reservoir by Autopot a game-changing product and the perfect practical solution to water storage for hydroponic systems and gardening in general.
Features:
Capacity of 25 gallons.
Assembles and dissasembles in minutes for easy movement and storage.
Measures: 17" Diameter x 29.5" High (when assembled & filled).
Only 4 left in stock
Overview
AutoPot FlexiTank
FlexiTanks by Autopot USA provide a simple and efficient water storage solution for all types of gardening applications. Tanks set up in just minutes with no tools required, and disassemble for easy storage when not in use.
Measures: 17″ Diameter x 29.5″ High (when assembled & filled)
Reservoirs include:
1x ¾" click fit male connector
5x support poles
1x 25-gallon reservoir shell
1x ¾" Tap
Reviews
Only logged in customers who have purchased this product may leave a review.
Related Recommended Products