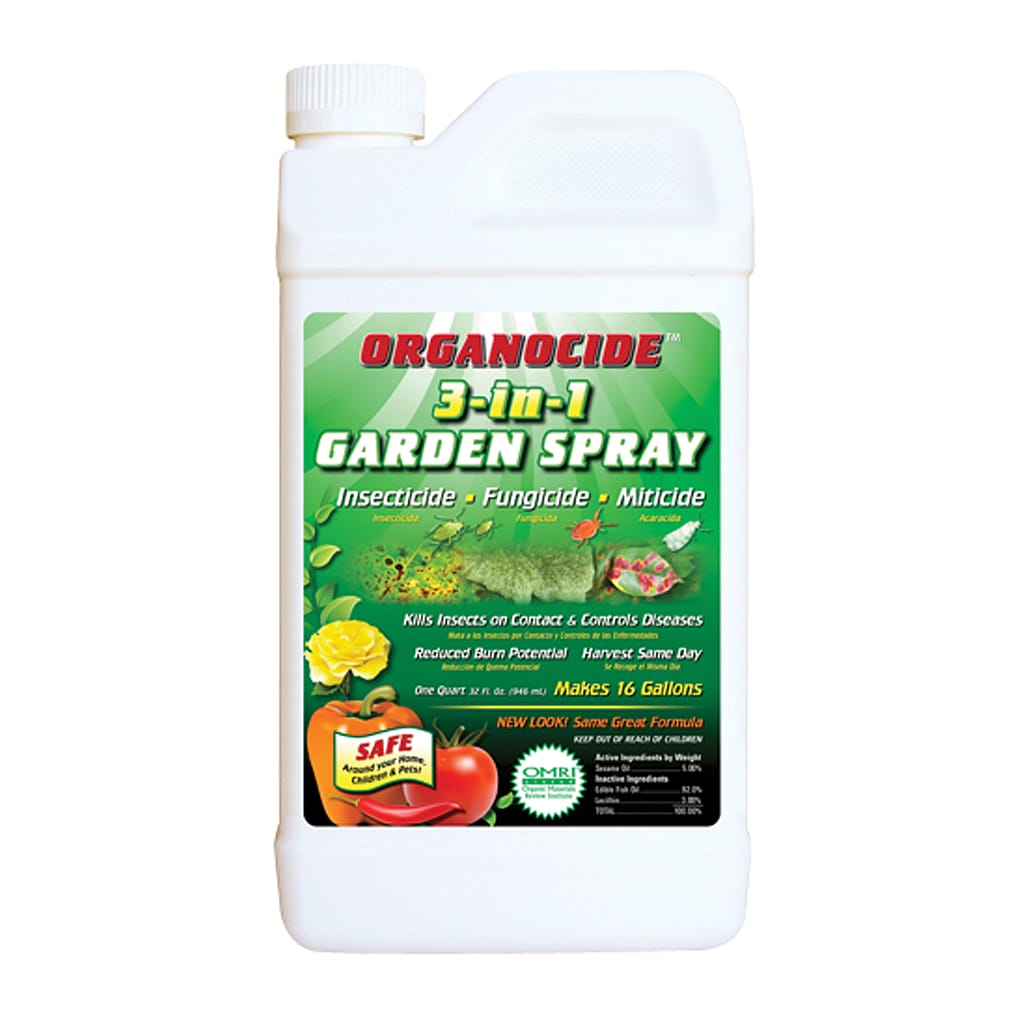 Organocide 3-In-1
Organocide is an organic insecticide and fungicide that works on 25 common pest insects and 4 problem diseases for plants. Controls pests such as mites, whiteflies, aphids, etc. Also stops fungal diseases like powdery mildew and black spots on roses. Formulated using natural oils and safe to use around children and pets.
Fewer chemicals than non-organic pest control options, safe enough to be used the same day as harvest.
OMRI listed for use in organic production.
Overview
Organicide 3-in-1 Garden Spray is an OMRI listed Insecticide, Fungicide & Miticide. Effective on all stages: eggs, larvae, nymphs, and adults, of small soft-bodied insects and certain fungal diseases. Safe to beneficial or large insects such as bees, beetles, ladybugs & butterflies, when used as directed. Derived from natural oils: sesame and edible fish oil, to use for organic gardening and it's safe to use around your home, children & pets when used as directed. Organicide 3-in-1 Garden Spray is heavier and more effective than other oils. It is safe enough to spray at harvest time. Use on vegetables, fruits, nuts, vine crops, ornamentals, greenhouse crops, turfgrass, landscape plants, bulbs, flowers, and field crops.
Reviews
Only logged in customers who have purchased this product may leave a review.
Related Recommended Products