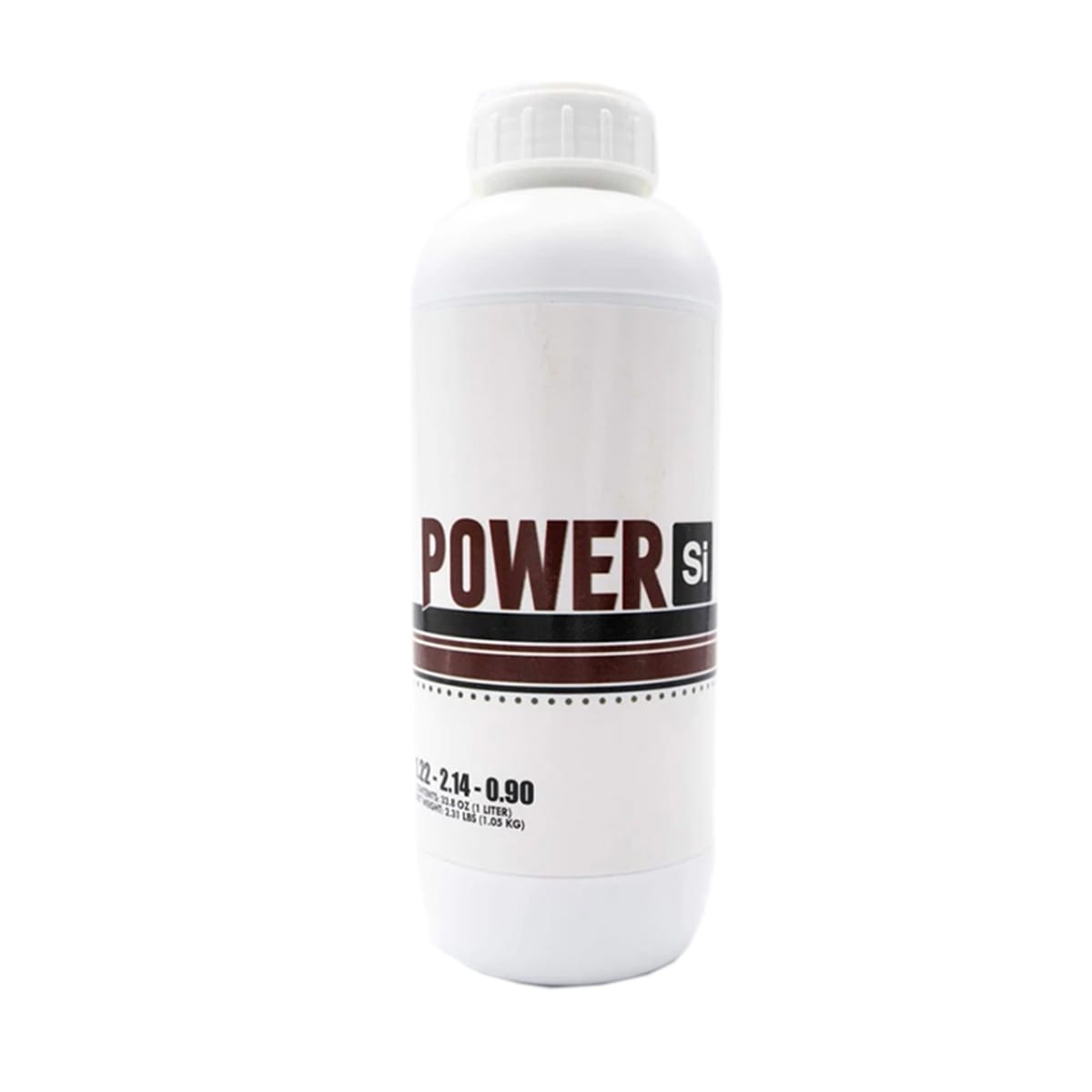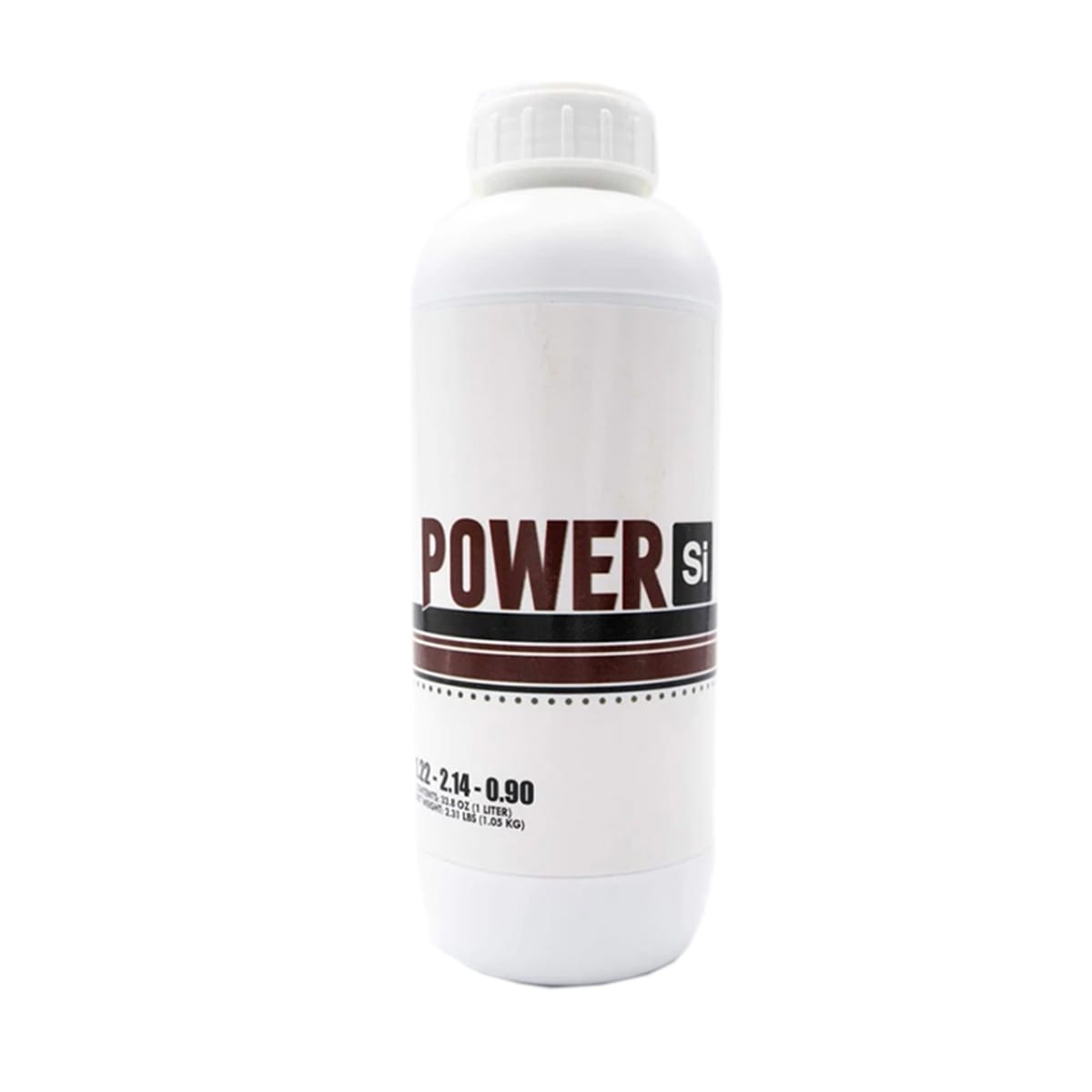 Power Si Bloom Silicic Acid
Power Si leads the industry with the best bioavailable silicic acid on the market. Formulated to enhance flowering, Power Si Bloom is a patented mix of monosilicic acid and a blend of exotic plant extracts that contains chemical compounds to boost flowering and ripening. This highly concentrated solution is fast-acting and improves overall health almost instantly.
Overview
Power Si Bloom Silicic Acid
PowerSI Bloom was developed over a period of two years. Through many rounds of trial and error and several iterations of the formula, we developed what we believe to be the best flower additive that ever hit the market. PowerSI Bloom is a premium flower additive created by combining our proprietary silica matrix with a proprietary mix of plant extracts through a fermentation process. This process creates an entourage effect that is quickly seen in the garden resulting in better yields and crop quality.
Features:
Better flowering onset
Increased flower sites
Increased homogenous ripening
Increased brix levels
Enhanced protein synthesis
Guaranteed Analysis:
Total Nitrogen (N):…………………………..1.00%
Available Phosphate (P205):…………….2.00%
Soluble Potash (K20):………………………..0.5%
Boron (B):…………………………………….0.007%
Zinc (Zn):…………………………………………0.3%
Derived From UREA, PHOSPHORIC ACID, POTASSIUM SILICATE, SEAWEED EXTRACT (ASCOPHYLLUM NODOSUM) AND POTASSIUM HYDROXIDE (EXTRACTANT), ZINC SULFATE, BORIC ACID.
Ingredients:
Soluble Silicon (Si) derived from potassium silicate:……..0.66%
Inert Ingredients (as a non-plant food ingredient):……..99.34%
Reviews
Only logged in customers who have purchased this product may leave a review.
Related Recommended Products