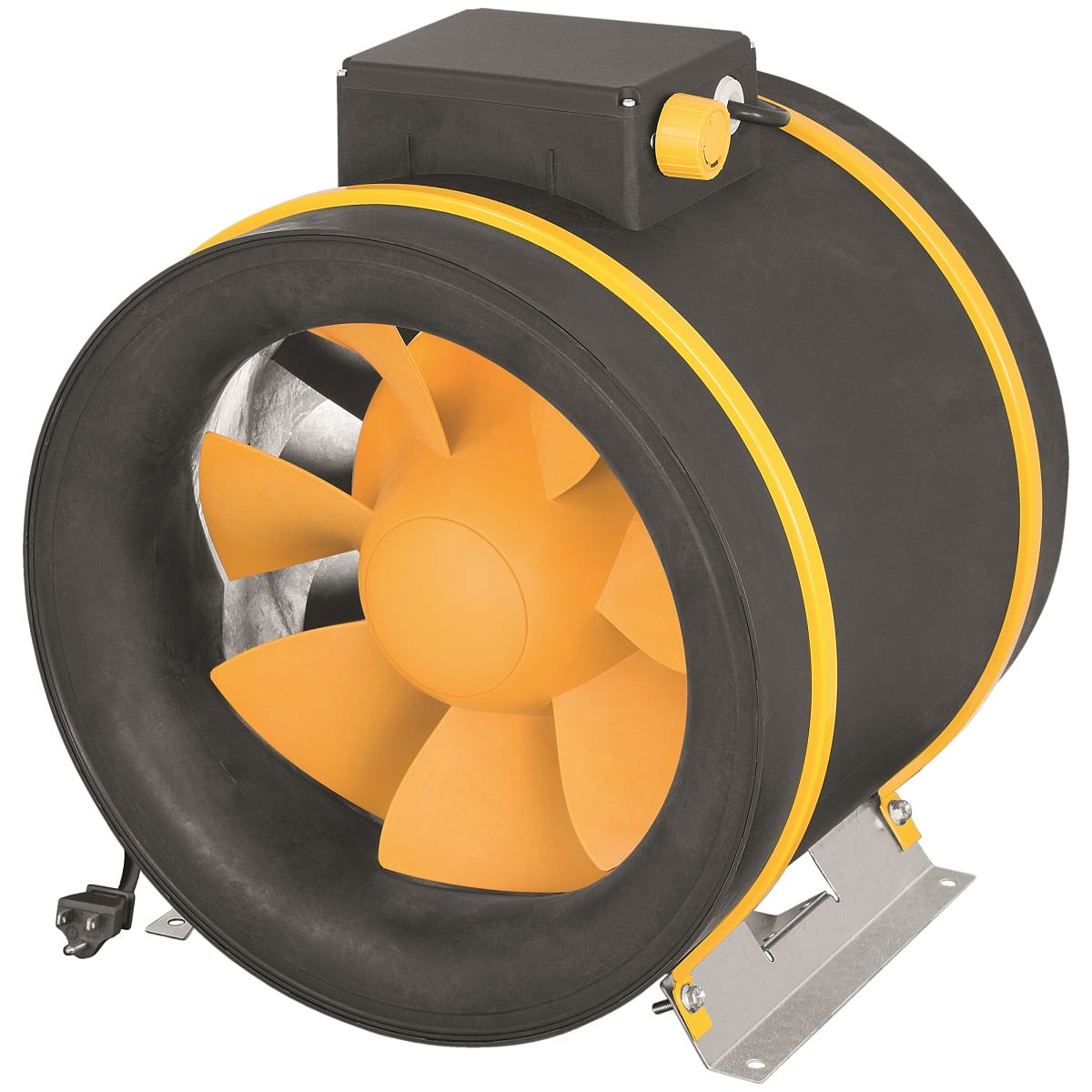 Ruck 16 Inch Prime Evo Fan
The Prime Evo 16" fan by Ruck delivers powerful and efficient ventilation for horticultural applications. Integrated 16" flanges and standard mounting bracket allow the fan to be easily installed inline and hung or wall mounted. Built-in 3-speed control also provides the option to adjust airflow if needed. These features make Prime Evo 16" fans ideal for a variety of grow room uses including general ventilation, air-cooling for lighting, and/or ventilation for carbon filter odor control systems.
Prime Evo 16" Fan Specifications Electrical: 350 watts | 3.1 amps @ 120v Max RPM: 3980 RPM Max Airflow: 2309 CFM Built-in 3-speed controller Made in Germany ETL Listed
Out of stock
Overview
Ruck Prime Evo 16″ Fans
Prime Evo 16″ Fans offer even greater efficiency than standard Prime fans. Manufactured in Germany, Prime Evo fans are built with powerful motors, strong injection molded housings, and a mixed-flow impeller design. Steplessly controllable, energy saving EC motors produce higher airflow rates while cutting energy costs with reduced power consumption. Six-inch models feature built-in three-speed control that provides the ability to adjust airflow as needed. Choose Ruck Air Movement fans to provide power and efficiency for all of your ventilation needs.
Prime Evo 16″ Fan Features
Injection molded housing
ETL Commercial/Industrial-rated
IP rated X4 for high-humidity environments
Manufactured in Germany
Built-in 3-speed controller
Optimized mixed flow is extremely energy efficient
Lower operational cost than traditional centrifugal fans
EZ Mount bracket included
ETL Listed
5-year warranty
Prime Evo 16″ Fan Specifications
Electrical: 350 watts | 3.1 amps @ 120v
Max RPM: 3980 RPM
Max Airflow: 2309 CFM
Built-in 3-speed controller
Made in Germany
ETL Listed
Reviews
Only logged in customers who have purchased this product may leave a review.
Related Recommended Products