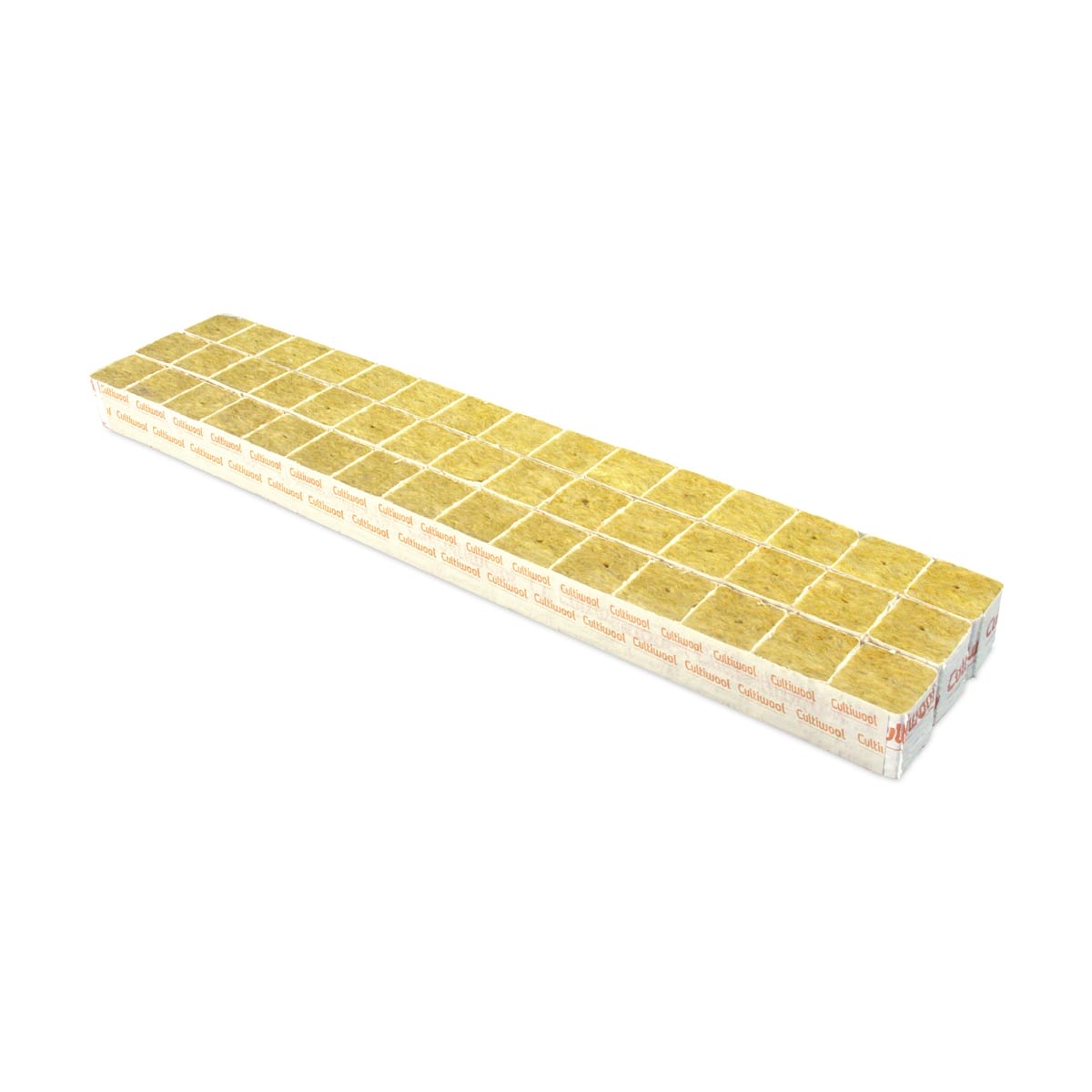 Cultiwool Mini Rockwool Cubes – 1.5 Inch
Cultilene 1.5" rockwool mini cubes provide a high-quality stonewool medium for propagation and seed starting. Each cube features a pre-punched hole for inserting seeds.
Single pack contains (45) individual cubes
Case contains (2,250) individual cubes
Cubes measure (ea.): 1.5" x 1.5" x 1.5"
Low density fiber with firm support
Overview
Cultiwool 1.5″ Mini Rockwool Cubes
Cultilene rockwool is an excellent substrate solution that will benefit your seedlings by helping to maintain proper oxygen, water content, PH, and temperature. Get your seeds  or clones off to the right start with these high-quality mini rockwool cubes.
Features
Rapid rooting into plug
Supports Healthy Root Growth
Great for transplanting
Fibre structure with a lower density and no loss of firmness
Vertical fiber structure
Excellent air to water ratio
Fast absorption of water
High water retention
Guaranteed firmness
Related Recommended Products