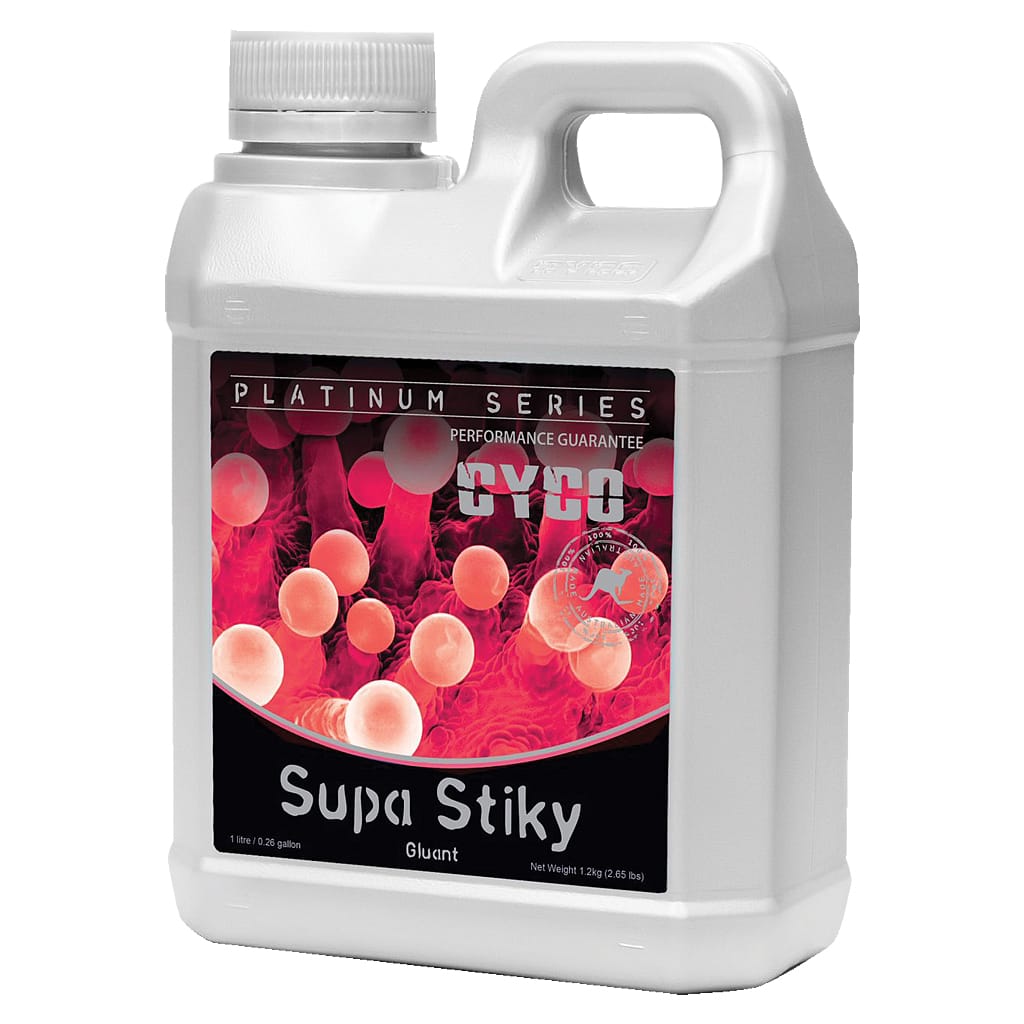 CYCO Platinum Series Supa Sticky
Supa Stiky by Cyco is an additive used to increase the production of oil and resin secretions in flowers, as well as fruit size and quality. In addition, Supa Stiky increases the potency and flavors in your fruits and flowers. Supa Stiky is food safe and synthetic-free.
Overview
CYCO Platinum Series Supa Sticky
Cyco Platinum Series Supa Stiky will help increase plant resin production and also aid in fruit size and fruit quality.
CYCO Supa Stiky (0.6-3-2) is an additive used during the flowering cycle of plant growth that aids in fruit size and quality and increases plant resin production. A plentiful source of 99.8 percent pure magnesium, Supa Stiky helps in the construction of components crucial to the formation of essential oil compounds in the plant. Safe for food production; enjoy increased aroma and flavor in plants.
100% Synthetic And Safe For Food Production
Increase Essential Oil Production In Plants
Heightens Production Of Terpene And Terpenoids
Increased Aroma And Flavor
Fruit Size And Quality Noticeably Increased
Guaranteed Analysis:
Total Nitrogen………………………………………….0.6%
Available phosphate (P2O5)……………………………3%
Soluble Potash (K2O)……………………………………2%
Magnesium……………………………………………..0.5%
Derived From: Potassium dihydrogen phosphate, magnesium nitrate hexahydrate.
Reviews
Only logged in customers who have purchased this product may leave a review.
Related Recommended Products