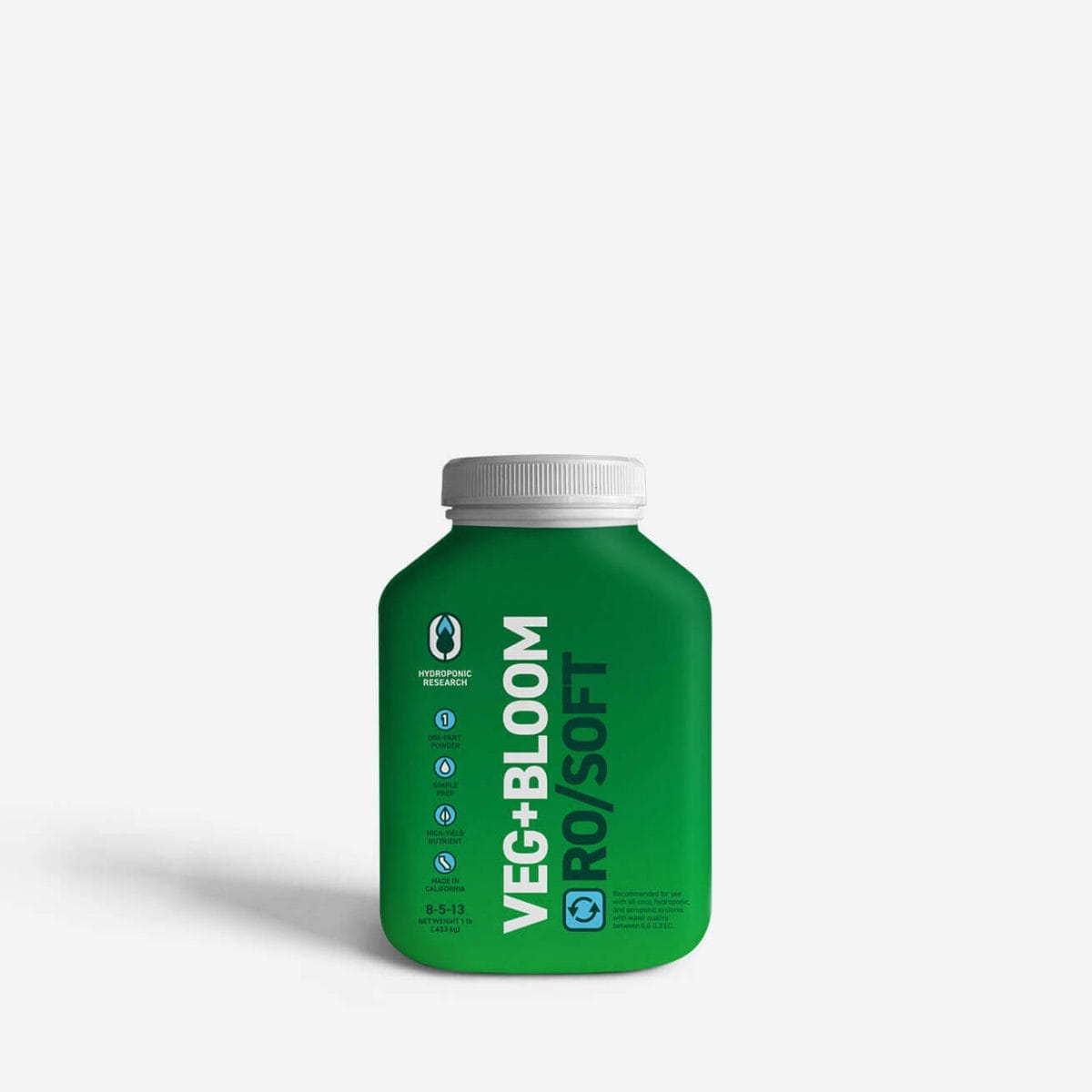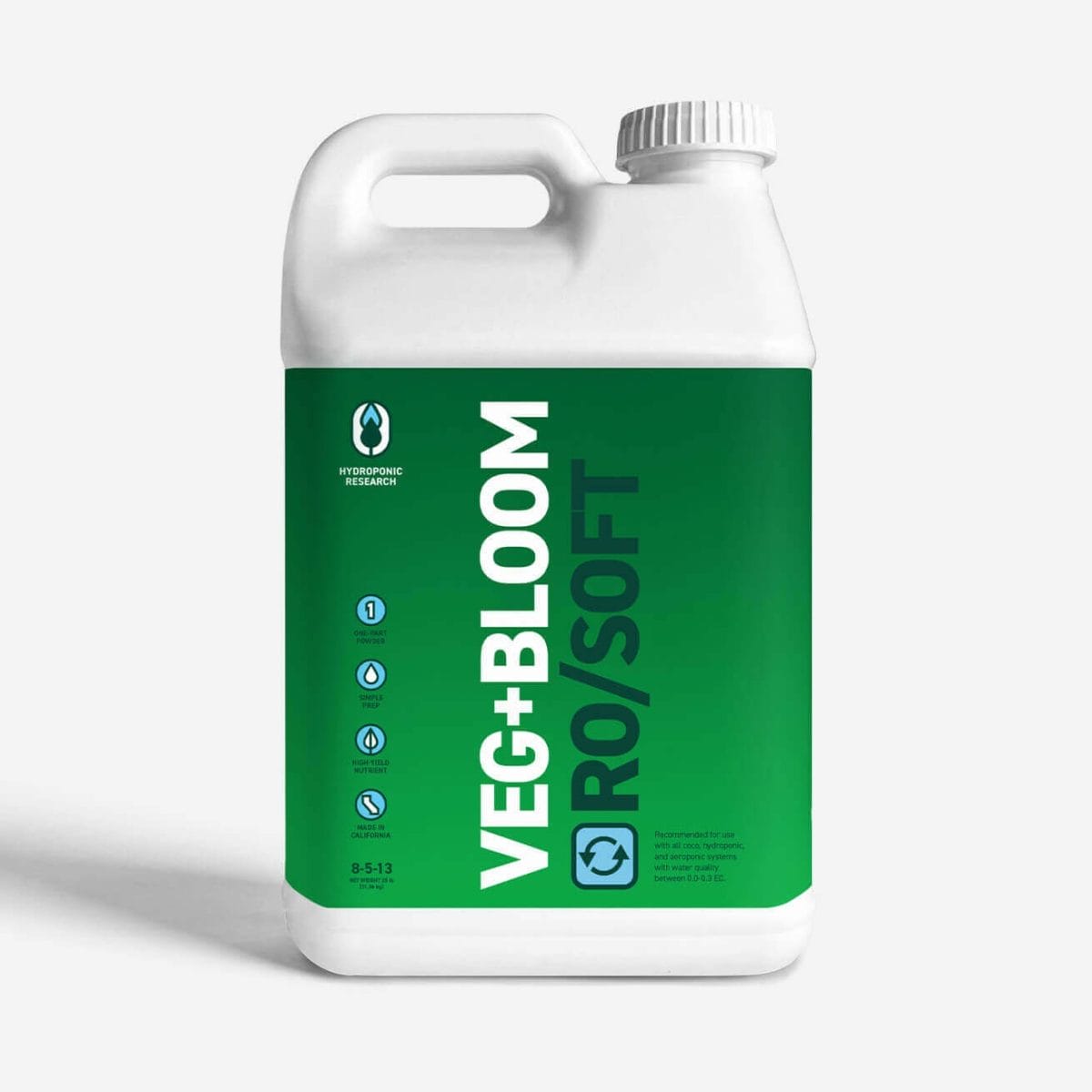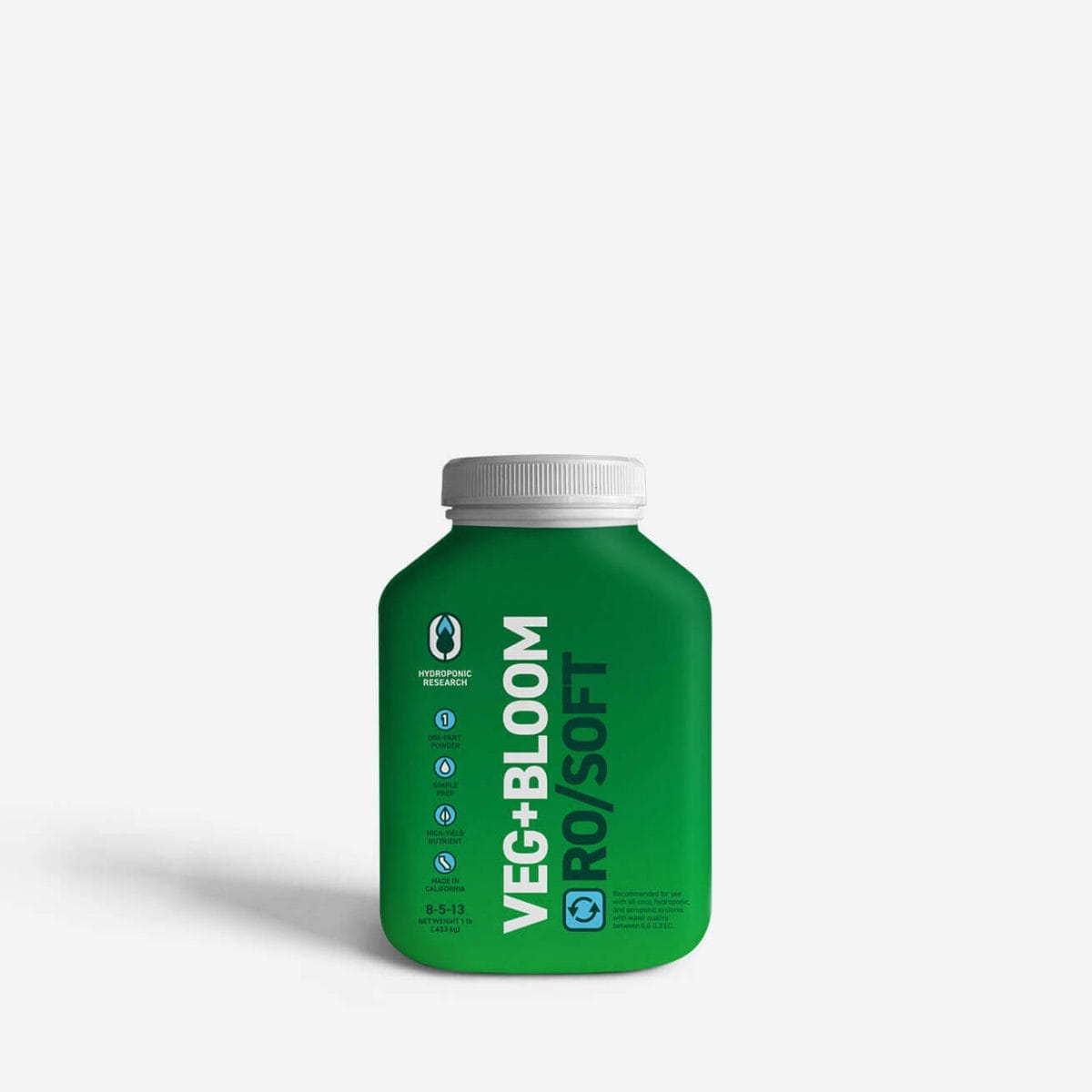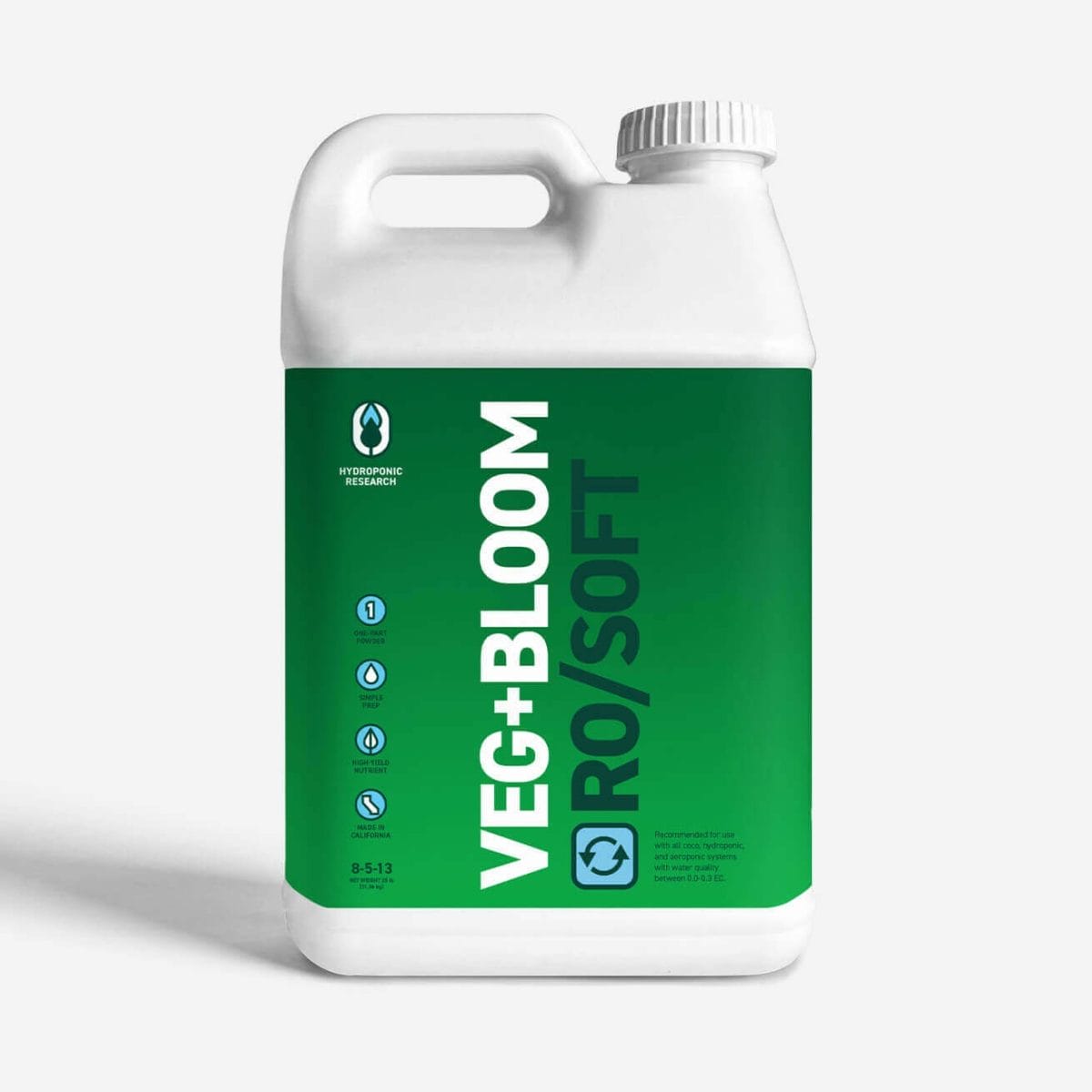 Hydroponic Research VEG+BLOOM – RO/SOFT Base
VEG+BLOOM is Hydroponic Research's all-in-one nutrient powder that creates healthy, luscious plants from veg to bloom. The VEG+BLOOM line features different product types based on the quality of your water and the growing medium you're using. RO/SOFT is perfect for growers using coco, hydroponic, and aeroponic systems with a water quality between 0.0-0.3 EC. VEG+BLOOM is compatible with nutrient additives for an extra boost. Get 30% off all Hydroponic Research products (Discount applied automatically at checkout)
Overview
Hydroponic Research VEG+BLOOM One-Part Powder Nutrient
Formulated for every water type, VEG+BLOOM makes getting lush, aromatic plants as simple as adding the base. All the nutrients your plants need are combined in a single powder blend that all adds up to the best yield quality for the cost.
RO/SOFT is recommended for use with all coco, hydroponic, and aeroponic systems with water quality between 0.0-0.3 EC.
Hydroponic Research VEG+BLOOM Feeding Schedule
Reviews
Only logged in customers who have purchased this product may leave a review.
Related Recommended Products