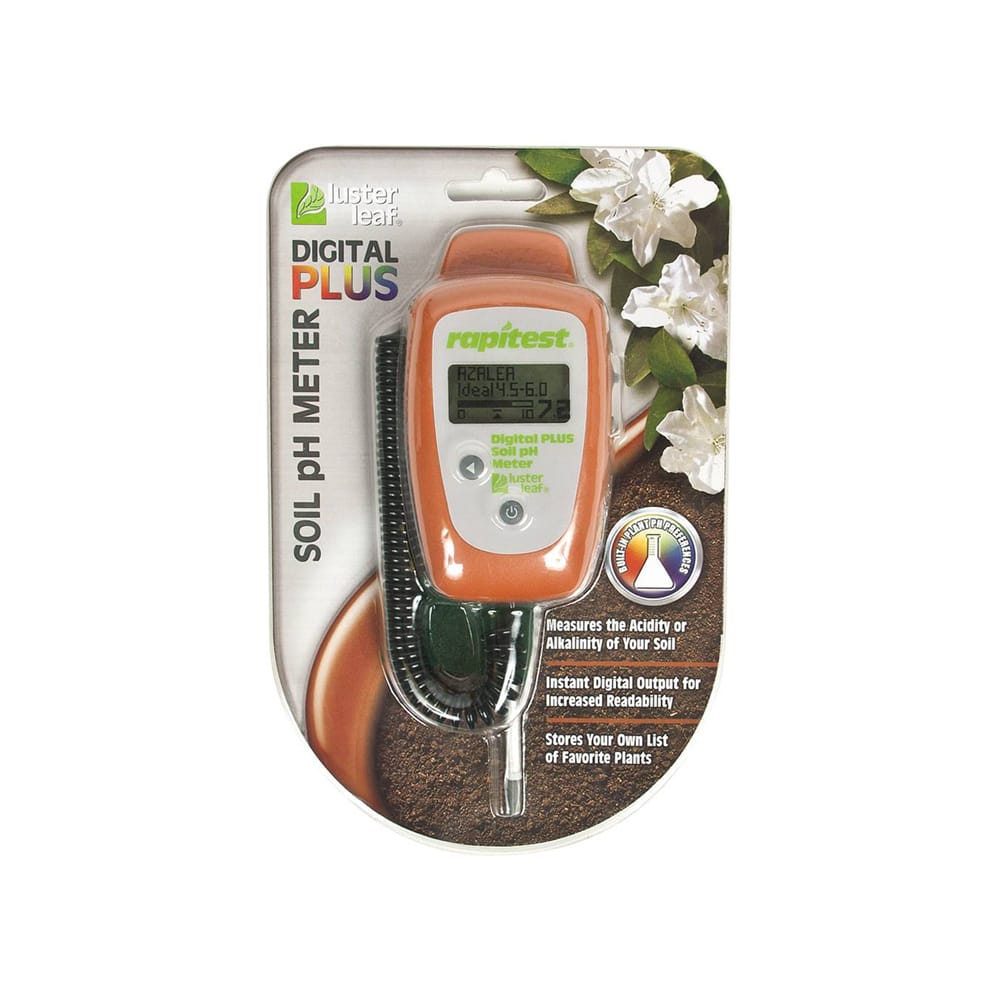 Rapitest Digital Plus Soil pH Meter
A handheld database containing the ideal soil pH for hundreds of the most commonly-grown plants is paired with an accurate, easy-to-use tester in the Rapitest Digital PLUS Soil pH Meter! The unit's interface presents test results and ideal pH levels in uncomplicated terms on its big LCD screen. This handy meter delivers instant information on pH levels from 3.5 to 9.0.
The Rapitest Digital Soil Test Kit takes the guesswork out of gardening with accurate soil pH and nutrient measurements.
This easy-to-use device comes with thorough instructions and reference guides to create an ideal growing environment fro your plants.
Out of stock
Overview
This Rapitest Digital Soil Test Kit is designed to make soil testing easier than ever. At the heart of the system is the optical soil test chamber. The Optical Soil Test Chamber will recognize the color hue specific to your soil's pH and nutrient levels. The tests are performed in four color-coded test tubes, one each for pH, Nitrogen, Phosphorus, and Potash. The testing reagent capsules for each test are color-coded to match the tube caps. A dropper is provided to facilitate transferring the test solution into the test tubes. The kit also contains a convenient test tube holder, which will hold all four test tubes while the color is developing
Reviews
Only logged in customers who have purchased this product may leave a review.
Related Recommended Products