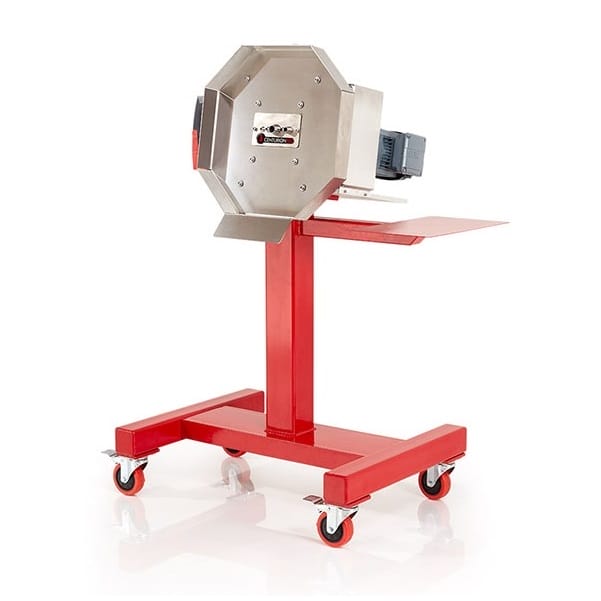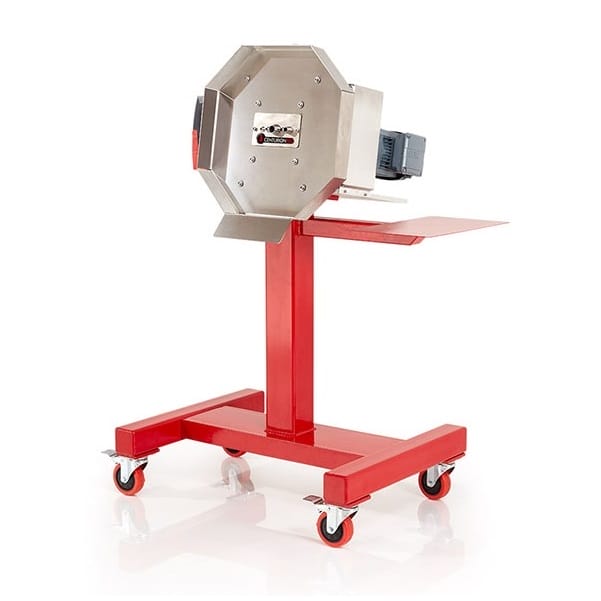 CenturionPro HP1 Bucker With Stand
The single HP bucker offers 5 different sized holes to provide versatility and accepts stems up to 3/4" in diameter. This powerful model can buck 175+ pounds of fully hydrated flower per hour (35lb dry flower) making it very quick and effective, replacing 5-7 humans. Features: Includes bucker stand system with industrial casters Feed Throughput: +175 lbs/hr (Hydrated) Feed Entry Sizes: 5-hole (3/16", 1/4", 3/8″, 1/2", 3/4") Feed Types: Wet/Dry UL Compliant*: Yes This item ships for FREE!*
Overview
CenturionPro HP1 Bucker Details
When combined with the high productivity of the CenturionPro trimming machines, you'll get the highest capacity harvesting system in the world! The HP1 comes complete with a 0.75 horsepower gear driven motor with variable speed controls to provide unsurpassed power and adjustability. Thanks to the variable speed controls, wet or dry product can be processed with ease! The system is easy to set up and is made of stainless steel and anodized aluminum making it robust as well as easy to clean. The HP1 plugs into a 110 volt, 15 amp circuit – EU/AUS Compatible. Backed by a 2 year warranty.
*Returns cannot be accepted for this product.
Includes bucker stand system with industrial casters.
Features:
Feed Throughput: +175 lbs/hr (Hydrated)
Feed Entry Sizes: 5-hole (3/16", 1/4", 3/8″, 1/2", 3/4")
Feed Types: Wet/Dry
Roller Sets: Neoprene Rubber
Motor Pulse: Yes
Reverse Operation: Yes
Duty Cycle: Continuous
Pull Speed: 10-30 in/s
Pull Strength: > 400 lbs
GMP Compliant*: Yes
UL Compliant*: Yes
CE Compliant*: Yes
RoHS Compliant*: Yes
Primary Material: 304 Stainless Steel / Aluminum
Specifications:
Input Voltage NA: 5 Amp – 120V, 60Hz Single Phase
Current Draw: < 2.5A Operating
Drive Motor: 0.75HP, IP54
Motor RPM: 1690 RPM
Variable Speed: Yes
Weight (w/o stand): 100lbs / 45kg
Length: 24in / 61cm
Width: 18in / 46cm
Height: 22in / 56cm
Circuit Breaker Required NA: 15A/120V
*Item ships for free to anywhere within the Continental US.
Related Recommended Products